Alex De Grassi Guitar Tab Books, Instruction DVDs, Solos, Arrangements, Video Lessons
*FREE BOOK - "Jazz Guitar Chords & Arpeggio Patterns" by Stacy McKee (with 1st order)*
..................................................Chord Melody Guitar Music.......................................................
Easy Order Line 1-843-838-2657 Email - Steven@chordmelody.com
Acoustic Guitar Books/DVDs..........Classical Guitar Books/DVDs.............Lick Library Guitar DVDs
Beginner's Guitar Books/DVDs.......Country Guitar Books/DVDs..............Play Along Guitar Books/DVDs
Blues Guitar Books/DVDs................Flamenco Guitar Books/DVDs............Religious Guitar Books/DVDs
Brazilian Guitar Books/DVDs..........Jazz Guitar Course Books/DVDs........Robert Conti Guitar Books/DVDs
Celtic Guitar Books/DVDs................Jazz Guitar Books/DVDs (A-K)..........Rock Guitar Books/DVDs
Christian Guitar Books/DVDs..........Jazz Guitar Books/DVDs (L-Z)...........Spanish Guitar Books/DVDs
Secure Order Form
*Click Here For Featured DVDs Of The Week On Sale Now!!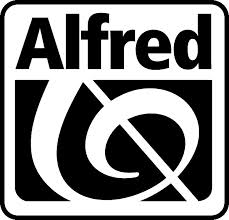 Chord Melody's New DVD Digital Download Service!
Now you can download over 4,000 DVDs instantly!

New Digital Download Service For Individual Guitar Tabs!
Now you can download guitar tab for individual songs instantly!

Our New Selection Of DVD Digital Downloads By True Fire!
Now you can download thousands of DVDs by True Fire instantly!
==> Click Here To Search By Artist Name or Band Name <==
Need Help Choosing The Right Guitar Book or Video? Peabody Conservatory
trained guitarist Steven Herron is available to answer questions and make recommendations
that will help you become a better guitarist! Just call 1-843-838-2657 now!!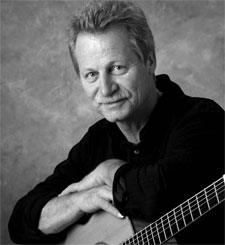 Alex De Grassi
Widely heralded as one of the finest steel string fingerstyle guitarists in the world, Alex De Grassi has won thousands of fans over the past three decades with his masterful technique, inspired compositions, and distinctive, beautifully orchestrated sound. Raised in the San Francisco area, Alex drew on his family's rich musical tradition throughout his formative years.
His mother loved jazz, his father studied classical piano, and his grandfather was a violinist with the San Francisco Symphony Orchestra. While the trumpet was his first instrument, Alex switched to guitar in his early teens, inspired by acoustic performers such as John Renbourne, Leo Kottke and Ralph Towner along with rock, pop and jazz artists of the day.
Primarily a self-taught musician, Alex studied jazz guitar with Bill Thrasher at U.C. Santa Barbara before transferring to UC Berkeley, where he took music courses while earning a degree in economic geography. Never complacent with his professional achievements, he has continually sought opportunities to expand his musical experience. He studied jazz piano with Mark Levine and composition with William Mathieu and has enlisted a broad spectrum of artists for his collaborative projects, including Luis Conte, Michael Manring, Chris Garcia, and Zakir Hussein. Alex released Turning: Turning Back in 1978.

The first entry in his impressive discography, the album was selected by Acoustic Guitar Magazine as one of ten essential fingerstyle recordings. The Water Garden received GRAMMY and Indie Award nominations and was named Best Acoustic Instrumental Recording for 1998 by Crossroads Magazine, and Shortwave Postcard was selected as one of the top CDs of 2002 by Acoustic Guitar Magazine. Alex has performed throughout the world, including appearances at Carnegie Hall, the Interlochen Festival, and the Montreux Jazz Festival. In 1999 he was featured in Alex De Grassi: The Artist's Profile, a concert / interview program on PBS.
Alex De Grassi - Techniques & Arrangements - DVD
Alex De Grassi pioneered the techniques that have become standard in the repertoire of many of today's acoustic fingerstylists! Here's a rare glimpse of a master guitarist's technique at work. Alex De Grassi has a lot to say about melodies and counter-melodies, two-hand tapping, percussive slapping, double hammer-ons, harmonics, and how to develop dynamic chord structures. He teaches his compositions in a clear way, discussing voicings, alternate open tunings, variations on melody and the technique you'll need to put it all together. Alex takes you on an in-depth exploration of three of his most popular pieces: the haunting melodies of "Western" and "Lost In The Woods" as well as his funky classic "The Monkulator". Not only will Alex expand your fingerstyle techniques, you'll have an ear-opening lesson in the power of chords and melodies from a master musician and guitarist!
(90 min) Printable Tab Booklet.............................................Price - $29.95
Also Available For Instant Download - Click Here Now!
Alex De Grassi - Acoustic Fingerstyle Guitar - DVD
Often cited as one of the world's top fingerstyle steel-string guitarists, Grammy nominee Alex de Grassi brings a unique voice to the art of acoustic guitar with his evocative compositions and arrangements, a highly orchestrated sound, and sheer virtuosity! This DVD features a dozen lessons on acoustic guitar tone and techniques, taught by a fingerstyle master. Topics covered include: accents, cross string picking, dynamics, glissandos and slides, hammer-ons and pull-offs, poly rhythms and cross rhythms, string stopping, timbre, tone production, vibrato, and pitch modulation.
(100 min).................................................................................Price - $24.95
Alex De Grassi Plays "St. James Infirmary"
Alex De Grassi - Best Of Alex De Grassi - Book
Solo guitar pieces Include: "Blood and Jasmine, Blue Trout, Bright Sky, Cumulus, Deep at Night, Klamath, Short Order, Sleeping Lady, Turning Turning Back".
Notation and tab....................................................................Price - $19.95
Alex De Grassi Plays "Blue Trout"
Alex De Grassi - The Six String Workshop - DVD
Guitar players are always trying to figure out the trademark tricks of their heroes. Alex De Grassi, one of the most influential acoustic guitarists of all time, lets viewers in on his secrets. "The Six-String Workshop" shows guitar fans valuable inside tips on playing techniques, tunings and other guitar secrets. Music and performance discussion are on the following songs: "Short Order, Lay This Body Down, Single Girl, St. James Infirmary, Shortnin' Bread, The Last Steam Engine".
(60 min)...................................................................................Price - $19.95
Alex De Grassi Plays "Shortnin' Bread"
Alex De Grassi - Fingerstyle Guitar Method - Book and Online Audio
Hone your guitar technique and deepen your understanding of contemporary fingerstyle guitar with this full method taught by one of the masters of the genre. From fundamentals like properly positioning the fretting and picking hands to developing a solid alternating thumb technique, Alex De Grassi carefully guides beginning and intermediate players into the world of steel string guitar. He then explores more advanced topics like cross-string playing, altering the texture and weight of notes and chords, slapping and tapping, and developing "depth of field" in your playing explaining in detail techniques he has used in composing and arranging guitar music for over 30 years. This book includes standard notation and tablature as well as links to online audio tracks!
Notation and tab....................................................................Price - $24.95
Alex De Grassi Plays "Western"
Guitarists who like Alex De Grassi also like:
The Chet Atkins Solo Guitar Collection
Jazz Guitar Chords & Arpeggio Patterns - Stacy McKee - This unique book includes 300 jazz guitar chord formations and matching single note arpeggio patterns in a quick reference format that no one has ever done before! Cross indexing makes this manual extremely easy to use and regardless of what style of music you play, we know you will find this to be a valuable, "must have" addition to your library. Stacy McKee was the featured guitarist with "Les Brown and The Band Of Renown" and for a limited time only, we will include an exclusive copy of his book FREE with your first order!
==> Click here to see the Stacy McKee Chord Melody Solo Collection <==
Wikipedia article on Alex De Grassi
Wikipedia article on fingerstyle guitar
Please get in touch with us personally if you have any questions.
Just call 1-843-838-2657 for help or to place your order.
You can easily place your order by calling 1-843-838-2657 now!
OR click on this link to use our Secure Order Form All orders are backed by
our "exclusive" 30-Day No-Risk Guarantee!
See
Our Guarantee!