Adrian Legg Guitar Tab Books, Instruction DVDs, Solos, Arrangements, Video Lessons
*FREE BOOK - "Jazz Guitar Chords & Arpeggio Patterns" by Stacy McKee (with 1st order)*
..................................................Chord Melody Guitar Music.......................................................
Easy Order Line 1-843-838-2657 Email - Steven@chordmelody.com
Acoustic Guitar Books/DVDs..........Classical Guitar Books/DVDs.............Lick Library Guitar DVDs
Beginner's Guitar Books/DVDs.......Country Guitar Books/DVDs..............Play Along Guitar Books/DVDs
Blues Guitar Books/DVDs................Flamenco Guitar Books/DVDs............Religious Guitar Books/DVDs
Brazilian Guitar Books/DVDs..........Jazz Guitar Course Books/DVDs........Robert Conti Guitar Books/DVDs
Celtic Guitar Books/DVDs................Jazz Guitar Books/DVDs (A-K)..........Rock Guitar Books/DVDs
Christian Guitar Books/DVDs..........Jazz Guitar Books/DVDs (L-Z)...........Spanish Guitar Books/DVDs
Secure Order Form
*Click Here For Featured DVDs Of The Week On Sale Now!!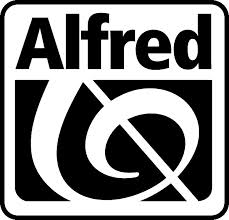 Chord Melody's New DVD Digital Download Service!
Now you can download over 4,000 DVDs instantly!

New Digital Download Service For Individual Guitar Tabs!
Now you can download guitar tab for individual songs instantly!

Our New Selection Of DVD Digital Downloads By True Fire!
Now you can download thousands of DVDs by True Fire instantly!
==> Click Here To Search By Artist Name or Band Name <==
Need Help Choosing The Right Guitar Book or Video? Peabody Conservatory
trained guitarist Steven Herron is available to answer questions and make recommendations
that will help you become a better guitarist! Just call 1-843-838-2657 now!!
Adrian Legg - How To Become A More Creative Guitarist - DVD
This terrific DVD will give you all kinds of musical ideas and new ways to approach your guitar playing. Adrian Legg explores nine of his most popular instrumentals, teaching some of the devices that he has pioneered to achieve his thrilling sound! His easy but inventive arrangement of "Silent Night" in open D tuning gets you off to an enjoyable start. Moving to open G tuning, he introduces you to one of his trademark devices, his use of banjo tuners on the guitar. Teaching his composition "Born Again Idle", he shows how he uses the tuners to generate key changes and startling melodic effects. You'll learn how to imitate the sound of the pedal steel guitar with string bends and moving chord blocks, using these sounds on an arrangement of "Auld Lang Syne". The intro to Adrian's "Hymn For Jaco" uses similar bends in a different tuning (CGDGBD). Double string bends give us yet another powerful sound on the lovely Celtic sounding "Norah Handley's Waltz". Another of Adrian Legg's tricks is the use of partial capos, which are cut down so that they only cover three or four strings, leaving the rest open. "After the Gig" (EGDGAD) and "Pieta" (EGDGBE) both use this device. Adrian then shows you his spectacular show stopper "Brooklyn Blossom", played in banjo frailing style with multiple pull-offs. Finally, you'll learn "Pace Doc" in standard tuning, a traditional sounding fingerpicking tune full of tricky hammers, bends and chord shapes!
(70 min) Printable Tab Booklet.............................................Price - $29.95
Also Available For Instant Download - Click Here Now!
Adrian Legg - Fingerpicking & Open Tunings - DVD
Adrian takes an in-depth look at some of the more intriguing uses of open tunings for acoustic guitar. He teaches you "frailing", Celtic-style playing, DADGAD tuning, technical tips, dynamics, attack, composition ideas, echo/tempo effects, advanced hammer and pull techniques, uses of harmonics, Scottish bagpipe effects, new chord positions, open G tuning pieces and funky fingerstyles!
(60 min) Tab Booklet Included.............................................Price - $24.95
Adrian Legg Plays "Norah Handley's Waltz"
Adrian Legg - Pickin' & Squintin' - Book
Book includes: "Last Track, Queenie's Waltz, Nail Talk, Anu, Kinvarra's Child, Coging's Glory, The Irish Girl, L'Amour Manque, Mrs. Jack's Last Stand, Nanci, Mrs. Crowe's Blue Waltz, Chicken Licken's Last Ride".
Notation and tab....................................................................Price - $19.95
Adrian Legg Plays "The Irish Girl"
Guitarists who like Adrian Legg also like:
The Chet Atkins Solo Guitar Collection
Jazz Guitar Chords & Arpeggio Patterns - Stacy McKee - This unique book includes 300 jazz guitar chord formations and matching single note arpeggio patterns in a quick reference format that no one has ever done before! Cross indexing makes this manual extremely easy to use and regardless of what style of music you play, we know you will find this to be a valuable, "must have" addition to your library. Stacy McKee was the featured guitarist with "Les Brown and The Band Of Renown" and for a limited time only, we will include an exclusive copy of his book FREE with your first order!
==> Click here to see the Stacy McKee Chord Melody Solo Collection <==
Wikipedia article on Adrian Legg
Wikipedia article on fingerpicking
Please get in touch with us personally if you have any questions.
Just call 1-843-838-2657 for help or to place your order.
You can easily place your order by calling 1-843-838-2657 now!
OR click on this link to use our Secure Order Form All orders are backed by
our "exclusive" 30-Day No-Risk Guarantee! See Our Guarantee!