Adam Perlmutter Guitar Tab Books, Perfect Pitch Method, Transcriptions, Video Lessons
*FREE BOOK - "Jazz Guitar Chords & Arpeggio Patterns" by Stacy McKee (with 1st order)*
..................................................Chord Melody Guitar Music.......................................................
Easy Order Line 1-843-838-2657 Email - Steven@chordmelody.com
Acoustic Guitar Books/DVDs..........Classical Guitar Books/DVDs.............Lick Library Guitar DVDs
Beginner's Guitar Books/DVDs.......Country Guitar Books/DVDs..............Play Along Guitar Books/DVDs
Blues Guitar Books/DVDs................Flamenco Guitar Books/DVDs............Religious Guitar Books/DVDs
Brazilian Guitar Books/DVDs..........Jazz Guitar Course Books/DVDs........Robert Conti Guitar Books/DVDs
Celtic Guitar Books/DVDs................Jazz Guitar Books/DVDs (A-K)..........Rock Guitar Books/DVDs
Christian Guitar Books/DVDs..........Jazz Guitar Books/DVDs (L-Z)...........Spanish Guitar Books/DVDs
Secure Order Form
*Click Here For Featured DVDs Of The Week On Sale Now!!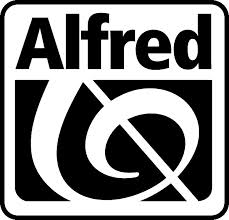 Chord Melody's New DVD Digital Download Service!
Now you can download over 4,000 DVDs instantly!

New Digital Download Service For Individual Guitar Tabs!
Now you can download guitar tab for individual songs instantly!

Our New Selection Of DVD Digital Downloads By True Fire!
Now you can download thousands of DVDs by True Fire instantly!
==> Click Here To Search By Artist Name or Band Name <==
Need Help Choosing The Right Guitar Book or Video? Peabody Conservatory
trained guitarist Steven Herron is available to answer questions and make recommendations
that will help you become a better guitarist! Just call 1-843-838-2657 now!!
Adam Perlmutter - Jim Hall Guitar Styles & Techniques - Book and Online Audio
Discover the quiet elegance of Jim Hall - one of jazz guitar's most renowned players taught note for note by Adam Perlmutter. Each piece - some are single note improvised solos while others are chord melody solos - also includes harmonic analysis and performance notes! Songs include: "Angel Eyes, My Heart Sings, Autumn Leaves, Big Blues, My Man's Gone Now, Prelude To a Kiss, St. Thomas, Scrapple From The Apple, Tangerine, Things Ain't What They Used To Be, Without a Song, You'd Be So Nice To Come Home To".
Notation and tab...................................................................Price - $29.95
Click To Hear Audio Samples
Jim Hall Plays "Autumn Leaves"
Adam Perlmutter - Perfect Pitch Method - Book and Online Audio
Perfect pitch - also called absolute pitch - has been a source of endless fascination for hundreds of years! The ability to recognize musical notes with no reference point is often viewed as a kind of magical power, a gift that only a select few musicians are born with, a skill that cannot be learned. But perfect pitch is largely a misunderstood phenomenon! The Perfect Pitch Method is designed to help you develop your own sense of perfect pitch. In the process, your overall musicianship will benefit and you'll start hearing music on a much deeper level. At the heart of this book is a series of 49 ear-training sessions, one per day for seven weeks, using the included online audio. Many of the lessons include three separate drills. You can do just one and save the others for later or do all three at the same time. Take your time, advancing to the next session only when you're satisfied with your results on the previous session. Pretty soon, you'll notice a marked improvement in your ability to recognize notes, intervals, and chords as well as your ability to find them on the guitar!
Diagrams and charts.............................................................Price - $29.95
Click To Hear Audio Samples
Jazz Guitar Chords & Arpeggio Patterns - Stacy McKee - This unique book includes 300 jazz guitar chord formations and matching single note arpeggio patterns in a quick reference format that no one has ever done before! Cross indexing makes this manual extremely easy to use and regardless of what style of music you play, we know you will find this to be a valuable, "must have" addition to your library. Stacy McKee was the featured guitarist with "Les Brown and The Band Of Renown" and for a limited time only, we will include an exclusive copy of his book FREE with your first order!
==> Click here to see the Stacy McKee Chord Melody Solo Collection <==
Wikipedia article on Jim Hall
Wikipedia article on absolute pitch
Please get in touch with us personally if you have any questions.
Just call 1-843-838-2657 for help or to place your order.
You can easily place your order by calling 1-843-838-2657 now!
OR click on this link to use our Secure Order Form All orders are backed by
our "exclusive" 30-Day No-Risk Guarantee!
See
Our Guarantee!