William Kanengiser Guitar Tab Books, Instruction DVDs, Solos, Transcriptions, Video Lessons
*FREE BOOK - "Jazz Guitar Chords & Arpeggio Patterns" by Stacy McKee (with 1st order)*
..................................................Chord Melody Guitar Music.......................................................
Easy Order Line 1-843-838-2657 Email - Steven@chordmelody.com
Acoustic Guitar Books/DVDs..........Classical Guitar Books/DVDs.............Lick Library Guitar DVDs
Beginner's Guitar Books/DVDs.......Country Guitar Books/DVDs..............Play Along Guitar Books/DVDs
Blues Guitar Books/DVDs................Flamenco Guitar Books/DVDs............Religious Guitar Books/DVDs
Brazilian Guitar Books/DVDs..........Jazz Guitar Course Books/DVDs........Robert Conti Guitar Books/DVDs
Celtic Guitar Books/DVDs................Jazz Guitar Books/DVDs (A-K)..........Rock Guitar Books/DVDs
Christian Guitar Books/DVDs..........Jazz Guitar Books/DVDs (L-Z)...........Spanish Guitar Books/DVDs
Secure Order Form
*Click Here For Featured DVDs Of The Week On Sale Now!!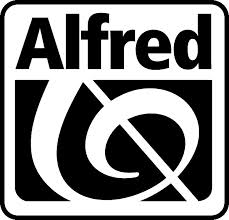 Chord Melody's New DVD Digital Download Service!
Now you can download over 4,000 DVDs instantly!

New Digital Download Service For Individual Guitar Tabs!
Now you can download guitar tab for individual songs instantly!

Our New Selection Of DVD Digital Downloads By True Fire!
Now you can download thousands of DVDs by True Fire instantly!
==> Click Here To Search By Artist Name or Band Name <==
Need Help Choosing The Right Guitar Book or Video? Peabody Conservatory
trained guitarist Steven Herron is available to answer questions and make recommendations
that will help you become a better guitarist! Just call 1-843-838-2657 now!!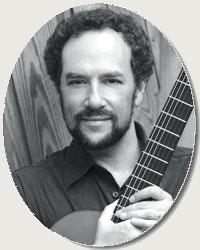 William Kanengiser
Recognized as one of America's most brilliant classical guitarists, William Kanengiser has developed a unique repertoire for his instrument, ranging from dazzling arrangements of Mozart, Handel, and Bartok to his innovative excursions into the music of Eastern Europe and the Caribbean.
Praised by the Los Angeles Times for his "dizzying execution" and "exceeding vitality and warmth," Mr. Kanengiser has performed in recital and as guest soloist with orchestras in virtually every major American city, ranging from New York City's Carnegie Hall to San Francisco's Herbst Theater, as well as throughout Canada, Europe and Asia.

Through unusual commissions and a creative approach to transcription, Mr. Kanengiser has won recognition for expanding the repertory beyond the staples of guitar literature. He has performed and recorded works written for him by composers as diverse as Dusan Bogdanovich, Ian Krouse and Brian Head, and has won consistent praise for his own transcriptions of scores from the traditional repertory, most notably Mozart's Piano Sonata in A major (featuring the "Rondo Alla Turka"), which he prepared for the Columbia Pictures release, Crossroads, in which he was Ralph Machio's guitar double and coach.

As a founding member of the Los Angeles Guitar Quartet, William Kanengiser tours extensively throughout North America, Asia, and Europe, and has recording for the GHA, Delos, and Sony Classical labels. LAGQ currently records exclusively for Telarc. Their 2001 Telarc release, LAGQ: Latin, was nominated for a Grammy, and their follow-up recording LAGQ's Guitar Heroes won a Grammy for Best Classical Crossover Album of 2004. The latest release, Spin, features an original composition by Mr. Kanengiser for four guitars, "Turn to the Sea."

Mr. Kanengiser won First Prize of the 1987 Concert Artists Guild Competition as well as major international competitions in Toronto (1981) and Paris (1983). The recipient of two Solo Recitalist Fellowships from the National Endowment for the Arts, he was also chosen as one of Musical America's Outstanding Young Artists. A member of the guitar faculty at the USC Thornton School of Music in Los Angeles since 1983, he has given master classes at conservatories and guitar festivals around the world.
Born in Orange, New Jersey, Mr. Kanengiser studied at The University Of Southern California, being named Outstanding Graduate of the School of Music upon the completion of both his Bachelor's and Master's degrees. His principal teachers were Malcolm Hamilton, Pepe Romero, and James F. Smith.
William Kanengiser - Classical Guitar Mastery - DVD
A continuation of his first DVD "Effortless Classical Guitar", Kanengiser explains in detail how to master tone control, articulation, dynamics, vibrato, dampening techniques, staccato, and other techniques. He talks about nail shape and helps to rid your playing of clicks, squeaks and buzzes! Split screen close-ups.
(63 min) Tab Booklet Included............................................Price - $24.95
William Kanengiser Plays "Presto From Koyunbaba"
William Kanengiser - Effortless Classical Guitar - DVD
Develop perfect technique as you cover proper sitting positions, rest strokes and free strokes, rasgueados, right and left hand synchronization and technique, slurs, stretching exercises and more! Musical pieces include: "Rondo Alla Turka" -Mozart, "Sor Study #9 in A Minor", and "The Miller's Dance" -Manuel de Falla. Split screen close-ups of right and left hand with notation and tab on the screen as it's played so you don't miss a note.
(63 min) Tab Booklet Included............................................Price - $24.95
William Kanengiser Plays "Rondo Alla Turka"
Jazz Guitar Chords & Arpeggio Patterns - Stacy McKee - This unique book includes 300 jazz guitar chord formations and matching single note arpeggio patterns in a quick reference format that no one has ever done before! Cross indexing makes this manual extremely easy to use and regardless of what style of music you play, we know you will find this to be a valuable, "must have" addition to your library. Stacy McKee was the featured guitarist with "Les Brown and The Band Of Renown" and for a limited time only, we will include an exclusive copy of his book FREE with your first order!
==> Click here to see the Stacy McKee Chord Melody Solo Collection <==
Wikipedia article on William Kanengiser
Wikipedia article on Los Angeles Guitar Quartet
Please get in touch with us personally if you have any questions.
Just call 1-843-838-2657 for help or to place your order.
You can easily place your order by calling 1-843-838-2657 now!
OR click on this link to use our Secure Order Form All orders are backed by
our "exclusive" 30-Day No-Risk Guarantee! See Our Guarantee!