Tom Wolfe Guitar Tab Books, Instruction DVDs, Solos, Licks, Transcriptions, Video Lessons
*FREE BOOK - "Jazz Guitar Chords & Arpeggio Patterns" by Stacy McKee (with 1st order)*
..................................................Chord Melody Guitar Music.......................................................
Easy Order Line 1-843-838-2657 Email - Steven@chordmelody.com
Acoustic Guitar Books/DVDs..........Classical Guitar Books/DVDs.............Lick Library Guitar DVDs
Beginner's Guitar Books/DVDs.......Country Guitar Books/DVDs..............Play Along Guitar Books/DVDs
Blues Guitar Books/DVDs................Flamenco Guitar Books/DVDs............Religious Guitar Books/DVDs
Brazilian Guitar Books/DVDs..........Jazz Guitar Course Books/DVDs........Robert Conti Guitar Books/DVDs
Celtic Guitar Books/DVDs................Jazz Guitar Books/DVDs (A-K)..........Rock Guitar Books/DVDs
Christian Guitar Books/DVDs..........Jazz Guitar Books/DVDs (L-Z)...........Spanish Guitar Books/DVDs
Secure Order Form
*Click Here For Featured DVDs Of The Week On Sale Now!!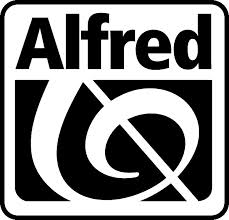 Chord Melody's New DVD Digital Download Service!
Now you can download over 4,000 DVDs instantly!

New Digital Download Service For Individual Guitar Tabs!
Now you can download guitar tab for individual songs instantly!



Our New Selection Of DVD Digital Downloads By True Fire!
Now you can download thousands of DVDs by True Fire instantly!

==> Click Here To Search By Artist Name or Band Name <==

Need Help Choosing The Right Guitar Book or Video? Peabody Conservatory
trained guitarist Steven Herron is available to answer questions and make recommendations
that will help you become a better guitarist! Just call 1-843-838-2657 now!!

Tom Wolfe - 50 Hard Bop Blues Guitar Licks You Must Know! - DVD
Wes Montgomery is most widely known for the music he made during the 60s and for his signature approach for improvisations, which usually began with single note passages, then an octave solo section, finally culminating with a highly-charged chordal solo. His seminal approach changed the landscape for ALL guitarists for ALL time. In this collection, Tom Wolfe presents an extremely versatile vocabulary that not only celebrates Wes Montgomery's contributions but also captures the stylings of the blues and jazz guitarists that he influenced. Not only will Tom expand your vocabulary, he will also reveal all of the underlying harmonic approaches and techniques being applied: Major and minor blues scales, pentatonic applications, applications for both the flatted and major 3rd, triplet ornamentations, articulation, use of ghost notes, alternate fingerings, encapsulation, bending, chromatic passing tones, ii-V lines, 6th intervals, octaves (of course!), hemiola (the 3 against 4 feeling in a 4/4 time signature), tension and resolution, color tones, pedal points, side-stepping, diminished voicings, rhythmic intensity, syncopation, chordal soloing techniques and so much more! All of the licks are presented over a rhythm track so that you can hear and practice them in a musical context. Each performance is then followed by a detailed breakdown of the line along with the techniques and harmonic approach being employed to perform it. Everything is tabbed and notated, plus you get all of the rhythm tracks to practice the lines with by yourself. Grab your guitar and buckle up for this guided whirlwind tour back to the source of Hard Bop Blues! Guitar Lab's innovative learning systems employ a hands-on approach where students "play" their way through the curriculum using learning tools such as PIP video, practice rhythm tracks, and interactive tab and notation, which allows the student to play along with the tab and notation, at any tempo, without change in Pitch!
(189 min).................................................................................Price - $24.95

Jazz Guitar Chords & Arpeggio Patterns - Stacy McKee - This unique book includes 300 jazz guitar chord formations and matching single note arpeggio patterns in a quick reference format that no one has ever done before! Cross indexing makes this manual extremely easy to use and regardless of what style of music you play, we know you will find this to be a valuable, "must have" addition to your library. Stacy McKee was the featured guitarist with "Les Brown and The Band Of Renown" and for a limited time only, we will include an exclusive copy of his book FREE with your first order!
==> Click here to see the Stacy McKee Chord Melody Solo Collection <==

Wikipedia article on Hard Bop
Wikipedia article on blues guitar

Please get in touch with us personally if you have any questions.
Just call 1-843-838-2657 for help or to place your order.

You can easily place your order by calling 1-843-838-2657 now!
OR click on this link to use our Secure Order Form All orders are backed by
our "exclusive" 30-Day No-Risk Guarantee!

See Our Guarantee!