Rob Ickes Dobro Tab Books, Instruction DVDs, Solos, Arrangements, Video Lessons
*FREE BOOK - "Jazz Guitar Chords & Arpeggio Patterns" by Stacy McKee (with 1st order)*
..................................................Chord Melody Guitar Music.......................................................
Easy Order Line 1-843-838-2657 Email - Steven@chordmelody.com
Acoustic Guitar Books/DVDs..........Classical Guitar Books/DVDs.............Lick Library Guitar DVDs
Beginner's Guitar Books/DVDs.......Country Guitar Books/DVDs..............Play Along Guitar Books/DVDs
Blues Guitar Books/DVDs................Flamenco Guitar Books/DVDs............Religious Guitar Books/DVDs
Brazilian Guitar Books/DVDs..........Jazz Guitar Course Books/DVDs........Robert Conti Guitar Books/DVDs
Celtic Guitar Books/DVDs................Jazz Guitar Books/DVDs (A-K)..........Rock Guitar Books/DVDs
Christian Guitar Books/DVDs..........Jazz Guitar Books/DVDs (L-Z)...........Spanish Guitar Books/DVDs
Secure Order Form

*Click Here For Featured DVDs Of The Week On Sale Now!!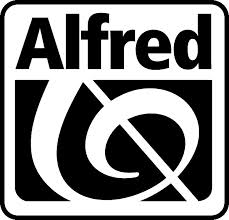 Chord Melody's New DVD Digital Download Service!
Now you can download over 4,000 DVDs instantly!

New Digital Download Service For Individual Guitar Tabs!
Now you can download guitar tab for individual songs instantly!



Our New Selection Of DVD Digital Downloads By True Fire!
Now you can download thousands of DVDs by True Fire instantly!

==> Click Here To Search By Artist Name or Band Name <==

Need Help Choosing The Right Guitar Book or Video? Peabody Conservatory
trained guitarist Steven Herron is available to answer questions and make recommendations
that will help you become a better guitarist! Just call 1-843-838-2657 now!!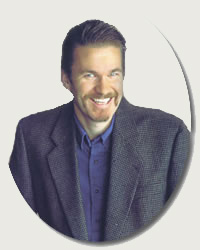 Rob Ickes


A Northern California native, Rob Ickes moved to Nashville in 1992 and joined Blue Highway as a founding member in 1994. He is recognized as one of the most innovative Dobro players on the scene, contributing signature technique and greatly expanding the boundaries of the instrument's sonic and stylistic territory.
He won The International Bluegrass Music Association's Dobro Player of the Year award for a record-setting ninth time in 2007. The youngest dobro player on The Great Dobro Sessions, which won the 1994 Grammy for Best Bluegrass Album, he was also on the Alison Krauss & The Cox Family album, I Know Who Holds Tomorrow, which won the 1994 Grammy for Best Southern Gospel.
Rob has released four acclaimed solo albums on Rounder and a self-titled CD on Earwave Records with Three Ring Circle. An active session player in Nashville, Rob has recorded with a wide range of artists, including Merle Haggard, Alison Krauss, Dolly Parton, Willie Nelson,
David Lee Roth
, Toby Keith, Reba McEntire, Ricky Skaggs, Patty Loveless, Earl Scruggs, Steve Wariner, Marty Stuart, David Grisman, Peter Rowan, Marty Raybon, Jeannie Kendall, The Oak Ridge Boys, Claire Lynch, Lynn Morris, John Cowan, Harley Allen, The Cox Family, and Mary Chapin Carpenter.
His recent work with Merle Haggard includes Haggard's 2007 release, The Bluegrass Sessions (McCoury Music). Rob is also a gifted resonator guitar teacher. His instructional DVDs are perennial favorites with Dobro students. He also founded ResoSummit which is a three-day annual instructional event in Nashville featuring leading Dobro players and luthiers as faculty.
Rob Ickes - Essential Techniques For Dobro - 2 DVD Set
Award winning instrumentalist Rob Ickes has created a 2 DVD set comprehensive course to help you master all aspects of the resonator guitar, from bar technique to fingerpicking rolls. He covers everything you'll need to hold your own in a bluegrass band, from fine-tuning the strings to achieving good tone, timing and volume control. You'll learn correct hand positions for fast and clean playing, powerful forward and reverse right hand rolls, basic music theory and all aspects of good bar technique. With Jim Hurst on guitar and vocals, you'll gain an understanding of how to play back-up rhythm and fills behind a vocalist, create effective solos, build chords and scales, and much more! Rob teaches and demonstrates several great tunes including: "Will The Circle Be Unbroken, Dixie Hoedown, Ol' Dangerfield, Sailin' To Hawaii, Monrobro, Reuben, How Great Thou Art, Flat Lonesome".
(140 min) Printable Tab Booklet............................................Price - $49.95
Also Available For Instant Download - Click Here Now!
Jazz Guitar Chords & Arpeggio Patterns - Stacy McKee - This unique book includes 300 jazz guitar chord formations and matching single note arpeggio patterns in a quick reference format that no one has ever done before! Cross indexing makes this manual extremely easy to use and regardless of what style of music you play, we know you will find this to be a valuable, "must have" addition to your library. Stacy McKee was the featured guitarist with "Les Brown and The Band Of Renown" and for a limited time only, we will include an exclusive copy of his book FREE with your first order!
==> Click here to see the Stacy McKee Chord Melody Solo Collection <==
Wikipedia article on Rob Ickes
Wikipedia article on Dobro
Please get in touch with us personally if you have any questions.
Just call 1-843-838-2657 for help or to place your order.
You can easily place your order by calling 1-843-838-2657 now!
OR click on this link to use our Secure Order Form All orders are backed by
our "exclusive" 30-Day No-Risk Guarantee! See Our Guarantee!