Ranger Doug Guitar Tab Books, Instruction DVDs, Solos, Arrangements, Video Lessons
*FREE BOOK - "Jazz Guitar Chords & Arpeggio Patterns" by Stacy McKee (with 1st order)*
..................................................Chord Melody Guitar Music.......................................................
Easy Order Line 1-843-838-2657 Email - Steven@chordmelody.com
Acoustic Guitar Books/DVDs..........Classical Guitar Books/DVDs.............Lick Library Guitar DVDs
Beginner's Guitar Books/DVDs.......Country Guitar Books/DVDs..............Play Along Guitar Books/DVDs
Blues Guitar Books/DVDs................Flamenco Guitar Books/DVDs............Religious Guitar Books/DVDs
Brazilian Guitar Books/DVDs..........Jazz Guitar Course Books/DVDs........Robert Conti Guitar Books/DVDs
Celtic Guitar Books/DVDs................Jazz Guitar Books/DVDs (A-K)..........Rock Guitar Books/DVDs
Christian Guitar Books/DVDs..........Jazz Guitar Books/DVDs (L-Z)...........Spanish Guitar Books/DVDs
Secure Order Form
*Click Here For Featured DVDs Of The Week On Sale Now!!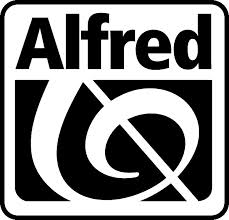 Chord Melody's New DVD Digital Download Service!
Now you can download over 4,000 DVDs instantly!

New Digital Download Service For Individual Guitar Tabs!
Now you can download guitar tab for individual songs instantly!



Our New Selection Of DVD Digital Downloads By True Fire!
Now you can download thousands of DVDs by True Fire instantly!

==> Click Here To Search By Artist Name or Band Name <==

Need Help Choosing The Right Guitar Book or Video? Peabody Conservatory
trained guitarist Steven Herron is available to answer questions and make recommendations
that will help you become a better guitarist! Just call 1-843-838-2657 now!!

Ranger Doug - Rides The Rhythm Range - DVD
Now you can learn to play with Ranger Doug of the legendary "Riders In The Sky". Doug is today's finest western-swing style rhythm player and you'll have tons of fun learning along with the rest of the Riders as he shows you some hot rhythm guitar parts to some of America's most beloved songs on his trusty, vintage Stromberg! A totally unique and enjoyable DVD! In addition two western classics, "Wah-Hoo" and "Tumbling Tumbleweeds" are not only broken down and explained in detail, but are performed by the two time Grammy winners "Riders In The Sky".
(60 min) Tab Booklet Included ..........................................Price - $19.95

Ranger Doug Plays "Give Me A Pinto Pal"

Ranger Doug - Rhythm Guitar The Ranger Doug Way - Book
Laying down that solid groove for the rest of the band is a joy - whether big band or small. Whatever kind of music you make swing, you are the heartbeat of your band! In this book, the 26 tunes are presented in one, two and sometimes three different levels of difficulty: a basic rhythm approach for the newcomers - then more adventurous and difficult approaches. Song styles include: Western swing, fiddle tunes, ballads, jazz standards and a polka. Playing tips are also included for each song, plus you'll also learn a little rhythm history, rhythm guitar theory, the right hand, basic chords and more! Songs include: "After You've Gone, Ain't Misbehavin, All Of Me, Along the Navajo Trail, Amber Eyes, Avalon, Compadres In the Old Sierra Madre, Embraceable You, How High the Moon, Idaho, Jesse's Polka, Limehouse Blues, Lullaby of Birdland, Miss Molly, Oh Lady Be Good, Out of Nowhere, Polka Dots and Moonbeams, Racing With the Moon, Red River Valley, Right or Wrong, Sally Goodin, Suzette's Blues, Tangerine, That's How the Yodel Was Born, Tumbling Tumbleweeds, Wah-Hoo, The Yellow Rose of Texas".
Chord Diagrams...................................................................Price - $19.95

Ranger Doug Plays "Ghost Riders In The Sky"

Jazz Guitar Chords & Arpeggio Patterns - Stacy McKee - This unique book includes 300 jazz guitar chord formations and matching single note arpeggio patterns in a quick reference format that no one has ever done before! Cross indexing makes this manual extremely easy to use and regardless of what style of music you play, we know you will find this to be a valuable, "must have" addition to your library. Stacy McKee was the featured guitarist with "Les Brown and The Band Of Renown" and for a limited time only, we will include an exclusive copy of his book FREE with your first order!
==> Click here to see the Stacy McKee Chord Melody Solo Collection <==

Wikipedia article on Ranger Doug
Wikipedia article on western swing music

Please get in touch with us personally if you have any questions.
Just call 1-843-838-2657 for help or to place your order.

You can easily place your order by calling 1-843-838-2657 now!
OR click on this link to use our Secure Order Form All orders are backed by
our "exclusive" 30-Day No-Risk Guarantee!

See Our Guarantee!