Ramblin' Jack Elliott Guitar Tab Books, Instruction DVDs, Solos, Arrangements, Video Lessons
*FREE BOOK - "Jazz Guitar Chords & Arpeggio Patterns" by Stacy McKee (with 1st order)*
..................................................Chord Melody Guitar Music.......................................................
Easy Order Line 1-843-838-2657 Email - Steven@chordmelody.com
Acoustic Guitar Books/DVDs..........Classical Guitar Books/DVDs.............Lick Library Guitar DVDs
Beginner's Guitar Books/DVDs.......Country Guitar Books/DVDs..............Play Along Guitar Books/DVDs
Blues Guitar Books/DVDs................Flamenco Guitar Books/DVDs............Religious Guitar Books/DVDs
Brazilian Guitar Books/DVDs..........Jazz Guitar Course Books/DVDs........Robert Conti Guitar Books/DVDs
Celtic Guitar Books/DVDs................Jazz Guitar Books/DVDs (A-K)..........Rock Guitar Books/DVDs
Christian Guitar Books/DVDs..........Jazz Guitar Books/DVDs (L-Z)...........Spanish Guitar Books/DVDs
Secure Order Form
*Click Here For Featured DVDs Of The Week On Sale Now!!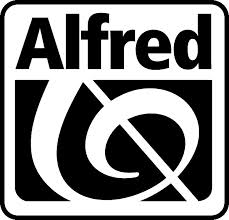 Chord Melody's New DVD Digital Download Service!
Now you can download over 4,000 DVDs instantly!

New Digital Download Service For Individual Guitar Tabs!
Now you can download guitar tab for individual songs instantly!



Our New Selection Of DVD Digital Downloads By True Fire!
Now you can download thousands of DVDs by True Fire instantly!

==> Click Here To Search By Artist Name or Band Name <==

Need Help Choosing The Right Guitar Book or Video? Peabody Conservatory
trained guitarist Steven Herron is available to answer questions and make recommendations
that will help you become a better guitarist! Just call 1-843-838-2657 now!!

Ramblin' Jack Elliott is a true American legend whose career parallels the growth of the American folk music boom from the early 1950s, when he first "rambled" around the country with Woody Guthrie. He was a major influence on a young Bob Dylan in New York's Greenwich Village, along with everyone he's ever befriended in almost 70 years, including Jack Nicholson, Robert Duvall, Janis Joplin, Willie Nelson, Johnny Cash, Kris Kristofferson, Jack Kerouac, Mick Jagger - and just about everyone who ever picked up a folk guitar.
"Elliott definitely was the link between Guthrie and what we're playing now," says singer/songwriter Joe Ely. "He was definitely that catalyst. Without him, there would be a vastly different music scene." Newsweek called him "one of the few authentic voices in folk music." In his long career he has recorded more than 50 albums and garnered numerous awards, including a Grammy and the Bill Graham Lifetime Achievement Award.
In 1998 President Clinton recognized Elliott for his influence by presenting him with a National Medal Of Arts, calling him an "American treasure" in a ceremony held at The White House. Recently, Jack was the subject of a critically acclaimed documentary film, "The Ballad of Ramblin' Jack".
Ramblin' Jack Elliott - The Songs & Guitar Of Ramblin' Jack Elliott - DVD
This DVD lesson captures a fascinating musical exchange between two icons of American folk music as they reminisce, sing songs, and talk about the various influences on Jack's singular guitar style. Jack and Arlo Guthrie discuss Jack's formative days and the first songs he learned when he ran away from home to join a rodeo. Then they proceed through many of the blues, ballads, and cowboy songs that form his rich repertoire. Jack and Arlo play songs of Jack's many musical heroes, including Arlo's dad Woody Guthrie, Cisco Houston, Lead Belly, Rev. Gary Davis, Brownie McGhee, Tim Hardin, Elizabeth Cotten, Johnny Cash and others. Our split-screen cameras are there to capture Jack's guitar technique as he plays through some of his best-known songs, allowing you to see up-close how he creates the guitar arrangements that make up his unique style. Jack demonstrates several traditional guitar standards by fingerpicking "Railroad Bill, Freight Train, Nobody Knows You When You're Down and Out" and "Candy Man". He then uses country-style flatpicking on "Take Me Back and Try Me One More Time, Cup of Coffee, The Cuckoo" and "Hard Travelin'." Jack adds flatpicking blues licks to "San Francisco Bay Blues, Poor Howard, Blind Lemon" and "Black Snake Moan", while Woody's "Talking Sailor" utilizes a rolling three-finger strum. Jack tunes his guitar to double dropped D tuning (DADGBD) for his fingerstyle arrangement of Tim Hardin's "If I Were a Carpenter."
(80 min) Printable Tab Booklet............................................Price - $29.95
Also Available For Instant Download - Click Here Now!
Jazz Guitar Chords & Arpeggio Patterns - Stacy McKee - This unique book includes 300 jazz guitar chord formations and matching single note arpeggio patterns in a quick reference format that no one has ever done before! Cross indexing makes this manual extremely easy to use and regardless of what style of music you play, we know you will find this to be a valuable, "must have" addition to your library. Stacy McKee was the featured guitarist with "Les Brown and The Band Of Renown" and for a limited time only, we will include an exclusive copy of his book FREE with your first order!
==> Click here to see the Stacy McKee Chord Melody Solo Collection <==
Wikipedia article on Ramblin' Jack Elliott
Wikipedia article on fingerpicking
Wikipedia article on flatpicking
Please get in touch with us personally if you have any questions.
Just call 1-843-838-2657 for help or to place your order.
You can easily place your order by calling 1-843-838-2657 now!
OR click on this link to use our Secure Order Form All orders are backed by
our "exclusive" 30-Day No-Risk Guarantee! See Our Guarantee!