Brownie McGhee Guitar Tab Books, Instruction DVDs, Solos, Arrangements, Video Lessons
*FREE BOOK - "Jazz Guitar Chords & Arpeggio Patterns" by Stacy McKee (with 1st order)*
..................................................Chord Melody Guitar Music.......................................................
Easy Order Line 1-843-838-2657 Email - Steven@chordmelody.com
Acoustic Guitar Books/DVDs..........Classical Guitar Books/DVDs.............Lick Library Guitar DVDs
Beginner's Guitar Books/DVDs.......Country Guitar Books/DVDs..............Play Along Guitar Books/DVDs
Blues Guitar Books/DVDs................Flamenco Guitar Books/DVDs............Religious Guitar Books/DVDs
Brazilian Guitar Books/DVDs..........Jazz Guitar Course Books/DVDs........Robert Conti Guitar Books/DVDs
Celtic Guitar Books/DVDs................Jazz Guitar Books/DVDs (A-K)..........Rock Guitar Books/DVDs
Christian Guitar Books/DVDs..........Jazz Guitar Books/DVDs (L-Z)...........Spanish Guitar Books/DVDs
Secure Order Form
*Click Here For Featured DVDs Of The Week On Sale Now!!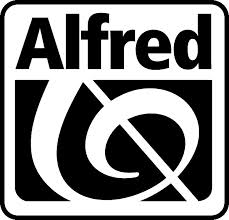 Chord Melody's New DVD Digital Download Service!
Now you can download over 4,000 DVDs instantly!

New Digital Download Service For Individual Guitar Tabs!
Now you can download guitar tab for individual songs instantly!



Our New Selection Of DVD Digital Downloads By True Fire!
Now you can download thousands of DVDs by True Fire instantly!

==> Click Here To Search By Artist Name or Band Name <==

Need Help Choosing The Right Guitar Book or Video? Peabody Conservatory
trained guitarist Steven Herron is available to answer questions and make recommendations
that will help you become a better guitarist! Just call 1-843-838-2657 now!!

Brownie McGhee - The Blues Guitar Of Brownie McGhee - 2 DVD Set
Songs and techniques passed down from a master bluesman taught by Happy Traum. Brownie McGhee's blues guitar influenced generations of players around the world. Happy Traum learned directly from this master bluesman and he makes Brownie's songs and techniques accessible to all aspiring acoustic blues players! Songs include: "I'm Gonna Tell God How You Treat Me * Move to Kansas City * Betty and Dupree * Me and My Dog * Sporting Life * Living with the Blues * Key to the Highway * Blood Red River * Careless Love * Pawnshop Blues". BONUS TRACKS: Brownie McGhee demonstrates 11 songs and techniques in never-before-heard audio recordings, recently discovered in Happy's personal archives!
(150 min) Printable Tab Booklet..........................................Price - $39.95
Also Available For Instant Download - Click Here Now!

Brownie McGhee - Born With The Blues: 1966 - 1992 - DVD
Walter Brown McGhee was an articulate spokesman for the blues who, in partnership with Sonny Terry, proselytized the buoyant Piedmont blues style to folk audiences a decade before most had ever heard of the Mississippi Delta. Brownie showed a wide stylistic range from turn-of-the century ragtime to the lyrical sophistication of such original songs as " Conversation With a River". His flair for the dramatic aside and autobiographical insight augment passionate vocals and splendid guitar work in 14 performances - a moving retrospective of an artist too-long taken for granted. Tunes include: "Kansas City Blues, Me and My Dog, I'm Gonna Tell God How You Treat Me, Pawn Shop Blues, Born & Living With The Blues, Life Is a Gamble, Automobile Blues, My Father's Words, Conversation With A River, I Feel So Good, Drinkin' Wine Spo-Dee-O-Dee, Key To The Highway, Come On Keep It Coming, Death Of Blind Boy Fuller".
(60 min) Biographical Booklet included.............................Price - $24.95
Also Available For Instant Download - Click Here Now!

Brownie McGhee & Sonny Terry - Red River Blues: 1948 - 1974 - DVD
The 16 performances here remind us of this superb duo's complementary strengths: Sonny the archetypal country blues harmonica player, whooping and 'fox chasing' in a style old as any known, Brownie the more urbane exemplar of the Southeast's Piedmont-style blues, a stunning guitarist and singer. Together they proved that a sense of showmanship refined on New York stages needn't be at odds with the elemental energies of country blues. Tunes include: "John Henry, Easy Rider, Fighting A Losing Battle, Couldn't Believe My Eyes, Red River Blues, Crow Jane, Backwater Blues, Life Is A Gamble, My Father's Words, Walking My Blues Away, Whoopin' The Blues, Walk On, Ride Ride Ride, Burnt Child (Afraid of Fire), Born With the Blues, Rock Island Line".
(60 min) Biographical Booklet included.............................Price - $24.95
Also Available For Instant Download - Click Here Now!

Jazz Guitar Chords & Arpeggio Patterns - Stacy McKee - This unique book includes 300 jazz guitar chord formations and matching single note arpeggio patterns in a quick reference format that no one has ever done before! Cross indexing makes this manual extremely easy to use and regardless of what style of music you play, we know you will find this to be a valuable, "must have" addition to your library. Stacy McKee was the featured guitarist with "Les Brown and The Band Of Renown" and for a limited time only, we will include an exclusive copy of his book FREE with your first order!
==> Click here to see the Stacy McKee Chord Melody Solo Collection <==

Wikipedia article on Brownie McGhee
Wikipedia article on blues slide guitar

Please get in touch with us personally if you have any questions.
Just call 1-843-838-2657 for help or to place your order.

You can easily place your order by calling 1-843-838-2657 now!
OR click on this link to use our Secure Order Form All orders are backed by
our "exclusive" 30-Day No-Risk Guarantee!

See Our Guarantee!