Paul Henry Guitar Tab Books, Instruction DVDs, Solos, Transcriptions, Video Lessons
*FREE BOOK - "Jazz Guitar Chords & Arpeggio Patterns" by Stacy McKee (with 1st order)*
..................................................Chord Melody Guitar Music.......................................................
Easy Order Line 1-843-838-2657 Email - Steven@chordmelody.com
Acoustic Guitar Books/DVDs..........Classical Guitar Books/DVDs.............Lick Library Guitar DVDs
Beginner's Guitar Books/DVDs.......Country Guitar Books/DVDs..............Play Along Guitar Books/DVDs
Blues Guitar Books/DVDs................Flamenco Guitar Books/DVDs............Religious Guitar Books/DVDs
Brazilian Guitar Books/DVDs..........Jazz Guitar Course Books/DVDs........Robert Conti Guitar Books/DVDs
Celtic Guitar Books/DVDs................Jazz Guitar Books/DVDs (A-K)..........Rock Guitar Books/DVDs
Christian Guitar Books/DVDs..........Jazz Guitar Books/DVDs (L-Z)...........Spanish Guitar Books/DVDs
Secure Order Form
*Click Here For Featured DVDs Of The Week On Sale Now!!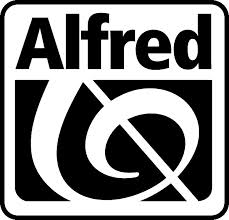 Chord Melody's New DVD Digital Download Service!
Now you can download over 4,000 DVDs instantly!

New Digital Download Service For Individual Guitar Tabs!
Now you can download guitar tab for individual songs instantly!

Our New Selection Of DVD Digital Downloads By True Fire!
Now you can download thousands of DVDs by True Fire instantly!
==> Click Here To Search By Artist Name or Band Name <==
Need Help Choosing The Right Guitar Book or Video? Peabody Conservatory
trained guitarist Steven Herron is available to answer questions and make recommendations
that will help you become a better guitarist! Just call 1-843-838-2657 now!!
Paul Henry - Concert Spanish Masterpieces For Guitar - Book and Online Audio
Contains 20 pieces transcribed by Paul Henry for solo classical guitar including: "Asturias (Leyenda), Mallorca - Op. 202, Sevilla" -Isaac Albeniz, "El Noi de La Mare" -anonymous, "The Miller's Dance, Dance of The Sorcerer" -Manuel de Falla, "Danza Espanola #5, Dedicatoria, La Maja de Goya" -Enrique Granados, "Night in Spain" -Jules Massenet, "Fantasia" -Alonso Mudarra, "Cancion del Emperador" -Luys de Narvaez, "Canarios, Folias, La Minona de Cataluna" -Gaspar Sanz, "Adelita, Caprichio Arabe, La Alborada, Lagrima, Malaguena" -Francisco Tarrega.
Notation and tab...........................................................................Price - $22.95
Paul Henry Plays "Canarios (Sanz)"
Paul Henry - 25 Melodic & Progressive Studies: Matteo Carcassi - Book and Online Audio
Contains a collection of 25 beautiful etudes that offer wonderful insights into the musical and technical ideas of one of the guitar's most prominent figures. With a careful approach to the study of these works, the guitarist will discover many important aspects of right and left hand technique and are also attractive performance pieces. The musical and technical concepts are readily apparent, allowing the guitarist to perform them with equal attention to clarity of articulation, tone, dynamics and melodic line. Edited and performed by Paul Henry.
Standard notation..........................................................................Price - $19.95
Paul Henry Plays "Malaguena (Tarrega)"
Paul Henry - 20 Studies For The Guitar: Fernando Sor - Book and Online Audio
The 20 studies in this volume were chosen from the most effective and beautiful ones written by Fernando Sor for the guitar. Not many Masters have succeeded in their studies for the gradual development of the instrument's technique for achieving the right balance between the pedagogical purpose and the natural musical beauty. They contain the exercises of the arpeggios, chords, repeated notes, legatos, thirds, sixths, melodies in the higher register and in the bass, interwoven polyphonic structures, stretching exercises for the left hand, prolonged holding of the "cejilla" and many other formulas, which, if practiced with assiduity & intelligence, will develop vigor and flexibility in both hands and will finally lead to a better command of the instrument. Fingered by Andres Segovia and performed by Paul Henry.
Standard notation.........................................................................Price - $22.95
Paul Henry Plays "Capricho Arabe"
Paul Henry - The Francisco Tarrega Collection - Book and Online Audio
Includes: "Adelita (Mazurka), Caprichio Arabe (Serenata), Estudio Brilliante, Gran Vals, Grand Jota, La Aldorada (Cajita De Musica), Lagrima, Malaguena, Maria (Gavota), Marieta (Mazurka), Pavana, Prelude, Recuerdos de la Alhambra, Tango".
Notation and tab...........................................................................Price - $22.95
Paul Henry Plays "Fantasia (Mudarra)"
Jazz Guitar Chords & Arpeggio Patterns - Stacy McKee - This unique book includes 300 jazz guitar chord formations and matching single note arpeggio patterns in a quick reference format that no one has ever done before! Cross indexing makes this manual extremely easy to use and regardless of what style of music you play, we know you will find this to be a valuable, "must have" addition to your library. Stacy McKee was the featured guitarist with "Les Brown and The Band Of Renown" and for a limited time only, we will include an exclusive copy of his book FREE with your first order!
==> Click here to see the Stacy McKee Chord Melody Solo Collection <==
Wikipedia article on classical guitar technique
Wikipedia article on classical guitar
Please get in touch with us personally if you have any questions.
Just call 1-843-838-2657 for help or to place your order.
You can easily place your order by calling 1-843-838-2657 now!
OR click on this link to use our Secure Order Form All orders are backed by
our "exclusive" 30-Day No-Risk Guarantee!
See
Our Guarantee!