Paul Brady Guitar Tab Books, Instruction DVDs, Solos, Arrangements, Video Lessons
*FREE BOOK - "Jazz Guitar Chords & Arpeggio Patterns" by Stacy McKee (with 1st order)*
..................................................Chord Melody Guitar Music.......................................................
Easy Order Line 1-843-838-2657 Email - Steven@chordmelody.com
Acoustic Guitar Books/DVDs..........Classical Guitar Books/DVDs.............Lick Library Guitar DVDs
Beginner's Guitar Books/DVDs.......Country Guitar Books/DVDs..............Play Along Guitar Books/DVDs
Blues Guitar Books/DVDs................Flamenco Guitar Books/DVDs............Religious Guitar Books/DVDs
Brazilian Guitar Books/DVDs..........Jazz Guitar Course Books/DVDs........Robert Conti Guitar Books/DVDs
Celtic Guitar Books/DVDs................Jazz Guitar Books/DVDs (A-K)..........Rock Guitar Books/DVDs
Christian Guitar Books/DVDs..........Jazz Guitar Books/DVDs (L-Z)...........Spanish Guitar Books/DVDs
Secure Order Form
*Click Here For Featured DVDs Of The Week On Sale Now!!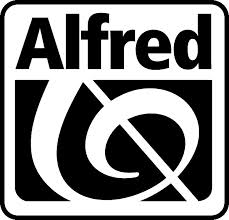 Chord Melody's New DVD Digital Download Service!
Now you can download over 4,000 DVDs instantly!

New Digital Download Service For Individual Guitar Tabs!
Now you can download guitar tab for individual songs instantly!



Our New Selection Of DVD Digital Downloads By True Fire!
Now you can download thousands of DVDs by True Fire instantly!

==> Click Here To Search By Artist Name or Band Name <==

Need Help Choosing The Right Guitar Book or Video? Peabody Conservatory
trained guitarist Steven Herron is available to answer questions and make recommendations
that will help you become a better guitarist! Just call 1-843-838-2657 now!!

Paul Brady - The Guitar Of Paul Brady - DVD
Playing Traditional And Contemporary Irish Songs. Paul Brady has chosen 10 of his most popular songs and teaches the elements that make his powerful guitar arrangements unique. He demonstrates his various tunings, chord voicings, chord shapes and the driving rhythms he achieves with his flatpick-and-fingers approach. In addition, Paul discusses important aspects of his background, history, influences, and the vocal technique and musical ideas that have given his artistry its singular impact. Paul's arrangements of such traditional Irish songs as "Lakes of Pontchartrain, Arthur McBride and the Sergeant, I Am a Youth That's Inclined to Ramble, and Mary and The Soldier" have achieved legendary status. For the first time, he takes each one apart to show the alternate tunings, harmonies, moving lines, picking techniques and other skills necessary to play them with the harmonically rich and compelling sounds that have long been his trademark. Paul's originals are equally guitar-friendly, rich with rhythmic grooves and catchy licks to add to your bag of tricks. These songs are fun to sing as well, either solo or with a band. They include: "Luck of the Draw", the title song from Bonnie Raitt's hit album; "Blue World, Crazy Dreams, The World is What You Make It, Nobody Knows and Travelin' Light." Each song provides insights, musicianship and a rare chance to learn, in depth, from this uniquely powerful Irish artist!
(100 min) Printable Tab Booklet..........................................Price - $29.95
Also Available For Instant Download - Click Here Now!

Jazz Guitar Chords & Arpeggio Patterns - Stacy McKee - This unique book includes 300 jazz guitar chord formations and matching single note arpeggio patterns in a quick reference format that no one has ever done before! Cross indexing makes this manual extremely easy to use and regardless of what style of music you play, we know you will find this to be a valuable, "must have" addition to your library. Stacy McKee was the featured guitarist with "Les Brown and The Band Of Renown" and for a limited time only, we will include an exclusive copy of his book FREE with your first order!
==> Click here to see the Stacy McKee Chord Melody Solo Collection <==

Wikipedia article on Paul Brady
Wikipedia article on Irish music

Please get in touch with us personally if you have any questions.
Just call 1-843-838-2657 for help or to place your order.

You can easily place your order by calling 1-843-838-2657 now!
OR click on this link to use our Secure Order Form All orders are backed by
our "exclusive" 30-Day No-Risk Guarantee!

See Our Guarantee!