Michael O'Dorn Guitar Tab Books, Instruction DVDs, Solos, Arrangements, Video Lessons
*FREE BOOK - "Jazz Guitar Chords & Arpeggio Patterns" by Stacy McKee (with 1st order)*
..................................................Chord Melody Guitar Music.......................................................
Easy Order Line 1-843-838-2657 Email - Steven@chordmelody.com
Acoustic Guitar Books/DVDs..........Classical Guitar Books/DVDs.............Lick Library Guitar DVDs
Beginner's Guitar Books/DVDs.......Country Guitar Books/DVDs..............Play Along Guitar Books/DVDs
Blues Guitar Books/DVDs................Flamenco Guitar Books/DVDs............Religious Guitar Books/DVDs
Brazilian Guitar Books/DVDs..........Jazz Guitar Course Books/DVDs........Robert Conti Guitar Books/DVDs
Celtic Guitar Books/DVDs................Jazz Guitar Books/DVDs (A-K)..........Rock Guitar Books/DVDs
Christian Guitar Books/DVDs..........Jazz Guitar Books/DVDs (L-Z)...........Spanish Guitar Books/DVDs
Secure Order Form

*Click Here For Featured DVDs Of The Week On Sale Now!!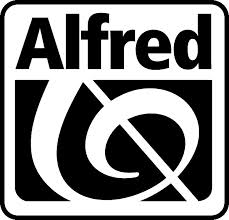 Chord Melody's New DVD Digital Download Service!
Now you can download over 4,000 DVDs instantly!

New Digital Download Service For Individual Guitar Tabs!
Now you can download guitar tab for individual songs instantly!



Our New Selection Of DVD Digital Downloads By True Fire!
Now you can download thousands of DVDs by True Fire instantly!

==> Click Here To Search By Artist Name or Band Name <==

Need Help Choosing The Right Guitar Book or Video? Peabody Conservatory
trained guitarist Steven Herron is available to answer questions and make recommendations
that will help you become a better guitarist! Just call 1-843-838-2657 now!!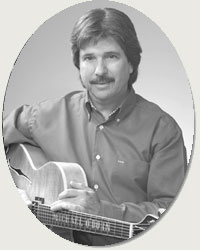 Michael O'Dorn
Inspired by his father's recordings and the gift of an early '50s Gibson acoustic, Michael O'Dorn began playing guitar when he was about six years old. He learned to play fingerstyle listening to records repeatedly until he was able to figure out progressions and licks. Michael's early influences included Merle Travis and Chet Atkins, and later Marcel Dadi. He would eventually meet all three of his guitar heroes.

When he was in his 20's, Travis encouraged Michael to "keep pickin'" and even showed him some of his original licks. Michael recalls, "I went home and practiced 'til my fingers fell off." Michael's diligence paid off in the form of an endorsement relationship with D'Aquisto Strings which lead to meeting Marcel Dadi at a NAMM Show. Marcel and Teddy Krause of D'Aquisto Strings arranged for Michael to perform at the 1994 Atkins Dadi guitar festival in Issoudun, France.

It was there that Mark Pritcher, the president of the Chet Atkins Appreciation Society, invited Michael to perform a concert set and teach a workshop on the music and style of Merle Travis at the annual CAAS convention in Nashville. Michael has been invited back every year since. In 1995 Michael and Marcel Dadi were driving around Nashville when Marcel asked him to pull over at a familiar mansion on 17th Avenue. To his surprise, he spent the day with Mister Guitar himself - Chet Atkins. Chet gave Michael a theory lesson and taught him his arrangement of Mister Bojangles.
Michael O'Dorn - Getting Into Travis Picking - Book and Online Audio
This book will enlighten Merle Travis enthusiasts and fingerstyle pickers alike and will take you from an ordinary way of playing fingerstyle guitar to the extraordinary technique that Merle brought to the world. Based on the author's personal lessons from Merle himself, this book provides guitarists with a look into his techniques, riffs and rolls. Also included are in-depth studies on how Merle used his right-hand techniques and how he played his left-hand chords with his thumb over the neck. Each tune is presented as a simple version - then as a complete Travis picking solo guitar arrangement! Songs include: "You Are My Sunshine, Home On The Range, Mom's Melody, Jesse James, My Leah's Touch, Massa's In The Cold Cold Ground, Yankee Doodle Dandy".
Notation and tab...................................................................Price - $19.95
Click To Hear Audio Samples
Michael O'Dorn Plays "Yankee Doodle Dandy"
Michael O'Dorn - Killer Technique: Fingerstyle Guitar - Book and Online Audio
Mentored by three legendary guitarists, Michael O'Dorn is the living repository of not only the Merle Travis thumbstyle technique, but also the fingerstyle legacies of Chet Atkins and French guitarist Marcel Dadi. This book contains a discussion of the differences between fingerstyle and thumbstyle technique as well as some of the most advanced exercises and tunes of any of the author's books. This book begins with a series of progressive picking patterns with practice points that guide the player through intermediate and advanced licks and techniques. The harmony of each exercise was intentionally left unresolved so that it can be repeated to perfection. Soon you will be playing O'Dorn's challenging Travis/Atkins/Dadi inspired licks and compositions using left-hand hammer-ons, pull-offs, and thumb-over techniques, as well as the right-hand thumb rake and palm mute. Contains the following full length solos: "Martha Panzerell, My Blue Eyed Son And Me, Going To Poalillo Vineyards".
Notation and tab...................................................................Price - $14.95
Click To Hear Audio Samples
Michael O'Dorn Plays "Going To Poalillo Vineyards"
Guitarists who like Michael O'Dorn also like:
The Chet Atkins Solo Guitar Collection
Jazz Guitar Chords & Arpeggio Patterns - Stacy McKee - This unique book includes 300 jazz guitar chord formations and matching single note arpeggio patterns in a quick reference format that no one has ever done before! Cross indexing makes this manual extremely easy to use and regardless of what style of music you play, we know you will find this to be a valuable, "must have" addition to your library. Stacy McKee was the featured guitarist with "Les Brown and The Band Of Renown" and for a limited time only, we will include an exclusive copy of his book FREE with your first order!
==> Click here to see the Stacy McKee Chord Melody Solo Collection <==
Wikipedia article on Travis picking
Wikipedia article on fingerstyle guitar
Please get in touch with us personally if you have any questions.
Just call 1-843-838-2657 for help or to place your order.
You can easily place your order by calling 1-843-838-2657 now!
OR click on this link to use our Secure Order Form All orders are backed by
our "exclusive" 30-Day No-Risk Guarantee! See Our Guarantee!