Mary Flower Guitar Tab Books, Instruction DVDs, Solos, Arrangements, Video Lessons
*FREE BOOK - "Jazz Guitar Chords & Arpeggio Patterns" by Stacy McKee (with 1st order)*
..................................................Chord Melody Guitar Music.......................................................
Easy Order Line 1-843-838-2657 Email - Steven@chordmelody.com
Acoustic Guitar Books/DVDs..........Classical Guitar Books/DVDs.............Lick Library Guitar DVDs
Beginner's Guitar Books/DVDs.......Country Guitar Books/DVDs..............Play Along Guitar Books/DVDs
Blues Guitar Books/DVDs................Flamenco Guitar Books/DVDs............Religious Guitar Books/DVDs
Brazilian Guitar Books/DVDs..........Jazz Guitar Course Books/DVDs........Robert Conti Guitar Books/DVDs
Celtic Guitar Books/DVDs................Jazz Guitar Books/DVDs (A-K)..........Rock Guitar Books/DVDs
Christian Guitar Books/DVDs..........Jazz Guitar Books/DVDs (L-Z)...........Spanish Guitar Books/DVDs
Secure Order Form
*Click Here For Featured DVDs Of The Week On Sale Now!!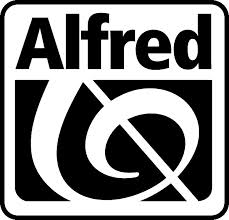 Chord Melody's New DVD Digital Download Service!
Now you can download over 4,000 DVDs instantly!

New Digital Download Service For Individual Guitar Tabs!
Now you can download guitar tab for individual songs instantly!

Our New Selection Of DVD Digital Downloads By True Fire!
Now you can download thousands of DVDs by True Fire instantly!
==> Click Here To Search By Artist Name or Band Name <==
Need Help Choosing The Right Guitar Book or Video? Peabody Conservatory
trained guitarist Steven Herron is available to answer questions and make recommendations
that will help you become a better guitarist! Just call 1-843-838-2657 now!!

In 30 years of performing, Mary Flower has earned raves from critics and audiences alike for her clear vocals and guitar mastery. She draws on traditional, contemporary and original material to create a sound that, while uniquely her own, remains true to the timeless power of the blues.
As the only woman to twice finish in the top three at the National Fingerpicking Guitar Championship and with six critically-acclaimed CDs, Mary Flower is highly respected and in demand for festivals and concerts on both sides of the Atlantic.
She has been a popular instructor, privately and at Augusta Heritage Center, Swannanoa Gathering, International Guitar Seminars and many others top guitar camps. "Unassuming blues heroine Mary Flower proves once again that she's one of the nation's premier fingerstyle blues guitarists. Her technique is exceptional throughout and, in the end, serves the highest purpose - the music." -All Music Guide to the Blues.
Mary Flower - Blues Guitar Arrangements - DVD
Mary's clear step-by-step instruction will make learning these five classic blues songs fun to play for anyone with some prior knowledge of blues fingerpicking techniques. Mary starts off with Leroy Carr's "Papa's in the Housetop", first strumming the basic chords to get you quickly into the tune. She teaches you how to play the melody on the high strings, then adds harmony notes and finally finishes the arrangement with a hot New Orleans bass line. She then launches into equally detailed instruction for these other blues tunes: "Backwater Blues, Black Rat Swing, Going Down Slow, Hop Scop Blues". Mary's arrangements are challenging, fun to play and filled with musical ideas that will inspire you while adding great songs to your blues repertoire!
(60 min) Printable Tab Booklet............................................Price - $29.95
Also Available For Instant Download - Click Here Now!
Mary Flower - A Crash Course In Open Tunings For Guitar - DVD
You can get ringing notes, rich tones and textures simply by retuning your guitar to an open chord. On this easy exploration for novice players, May Flower teaches some tunings that will help you play beautiful sounding songs and instrumentals almost immediately! An expert player and an experienced instructor, May helps you work out well-known songs and instrumentals for each tuning. She starts with a simple one - dropping the bass E string to D - and teaches a basic but lovely fingerpicking version of the folk hymn "I'll Fly Away". You'll then learn how to get into open G, G6, D and D minor tunings. Along the way Mary shows how to embellish your guitar work using various chord positions, scales, harmony lines, hammer-ons, pull-offs and other essential techniques. Songs include: "I'll Fly Away, Spanish Fandango, John Henry, Amazing Grace, I Shall Not Be Moved, Do Lord, Jesus Is On the Main Line".
(75 min) Printable Tab Booklet............................................Price - $29.95
Also Available For Instant Download - Click Here Now!
Mary Flower - Lap Slide Blues For The Solo Player - DVD
Veteran blues guitarist Mary Flower gives novices all the necessary playing tools to jump-start their slide playing, while experienced guitarists will be delighted by the more challenging techniques and powerful songs. Playing in open D (DADF#AD) provides rich, ringing sounds and open access to the full slide guitar experience. Songs include: "Baby Please Don't Go * Boogie Woogie Dance * Swing Low, Sweet Chariot * Green Onions Groove * Death Letter Blues".
(60 min) Printable Tab Booklet............................................Price - $29.95
Also Available For Instant Download - Click Here Now!
Mary Flower - Exploring 8 Bar Blues - DVD
This song and technique-packed DVD lesson covers everything a learning guitarist will need to get into the infectious 8-bar blues form! It will inspire novices as well as more advanced fingerstyle blues players. Mary Flower brings her expertise and musicianship to seven great fingerstyle arrangements including: "How Long Blues * Blood Red River * Some Old Lonesome Day * Key to the Highway * Crow Jane * Trouble in Mind * Searching the Desert for the Blues".
(60 min) Printable Tab Booklet............................................Price - $29.95
Also Available For Instant Download - Click Here Now!
Jazz Guitar Chords & Arpeggio Patterns - Stacy McKee - This unique book includes 300 jazz guitar chord formations and matching single note arpeggio patterns in a quick reference format that no one has ever done before! Cross indexing makes this manual extremely easy to use and regardless of what style of music you play, we know you will find this to be a valuable, "must have" addition to your library. Stacy McKee was the featured guitarist with "Les Brown and The Band Of Renown" and for a limited time only, we will include an exclusive copy of his book FREE with your first order!
==> Click here to see the Stacy McKee Chord Melody Solo Collection <==
Wikipedia article on Mary Flower
Wikipedia article on blues music
Please get in touch with us personally if you have any questions.
Just call 1-843-838-2657 for help or to place your order.
You can easily place your order by calling 1-843-838-2657 now!
OR click on this link to use our Secure Order Form All orders are backed by
our "exclusive" 30-Day No-Risk Guarantee! See Our Guarantee!