Larry McCabe Guitar Tab Books, Instruction DVDs, Solos, Licks, Arrangements, Lessons
*FREE BOOK - "Jazz Guitar Chords & Arpeggio Patterns" by Stacy McKee (with 1st order)*
..................................................Chord Melody Guitar Music.......................................................
Easy Order Line 1-843-838-2657 Email - Steven@chordmelody.com
Acoustic Guitar Books/DVDs..........Classical Guitar Books/DVDs.............Lick Library Guitar DVDs
Beginner's Guitar Books/DVDs.......Country Guitar Books/DVDs..............Play Along Guitar Books/DVDs
Blues Guitar Books/DVDs................Flamenco Guitar Books/DVDs............Religious Guitar Books/DVDs
Brazilian Guitar Books/DVDs..........Jazz Guitar Course Books/DVDs........Robert Conti Guitar Books/DVDs
Celtic Guitar Books/DVDs................Jazz Guitar Books/DVDs (A-K)..........Rock Guitar Books/DVDs
Christian Guitar Books/DVDs..........Jazz Guitar Books/DVDs (L-Z)...........Spanish Guitar Books/DVDs
Secure Order Form
*Click Here For Featured DVDs Of The Week On Sale Now!!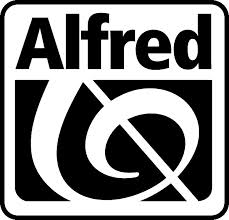 Chord Melody's New DVD Digital Download Service!
Now you can download over 4,000 DVDs instantly!

New Digital Download Service For Individual Guitar Tabs!
Now you can download guitar tab for individual songs instantly!

Our New Selection Of DVD Digital Downloads By True Fire!
Now you can download thousands of DVDs by True Fire instantly!
==> Click Here To Search By Artist Name or Band Name <==
Need Help Choosing The Right Guitar Book or Video? Peabody Conservatory
trained guitarist Steven Herron is available to answer questions and make recommendations
that will help you become a better guitarist! Just call 1-843-838-2657 now!!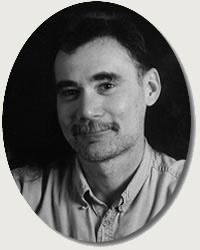 Larry McCabe
Larry McCabe was born in Kansas City, Missouri. He studied music with a number of teachers including Eldon Shamblin, legendary swing guitarist and arranger for Bob Wills. Deciding on freelance teaching as a music career, Larry received his degree in education from the University of Arizona in 1979. Since graduating from college, Larry has taught over 30,000 private music lessons.

An experienced blues guitarist, he played in the Gulf Coast Blues Band, wrote a Living Blues magazine column called "Blues Box," and is currently on the nominating committee for the annual W. C. Handy awards. Larry's vast experience in private teaching has given him a unique understanding of the educational needs of the typical music student. Beginning with Blues, Boogie and Rock Guitar in 1984, he has written a number of books on various subjects including guitar, bass, and song writing techniques.
Larry McCabe - 101 Essential Blues Progressions - Book and Online Audio
This user-friendly book and online audio shows how to transform standard three-chord blues changes into harmonically sophisticated jazz-blues progressions. The book covers chord substitutions, twelve-bar blues, minor blues, eight-bar blues, and sixteen-bar blues. Chord frames are supplied for guitarists. Blank treble and bass staves are also included for writing songs, licks, and solos. This outstanding learning/reference work, designed for beginners and pros alike, also contains an appendix featuring a wealth of information about modern blues progressions and how to create them.
Chord diagrams....................................................................Price - $19.95
Click To Hear Audio Samples
Larry McCabe - 101 Red Hot Bluegrass Guitar Licks & Solos - Book and Online Audio
In music, the term "bluegrass" describes the hot string-band style pioneered by Kentuckian Bill Monroe, which blends old-time country music with blues rhythms and jazz-influenced improvisation. This book contains 101 authentic bluegrass guitar licks in the favorite bluegrass keys of C, G, D, and A minor. The licks are broken down into phrases of two, four, and eight bars. In addition, several endings and crosspicking licks are included. Each lick is played to a chord progression that is standard in bluegrass, country, and folk music. All 101 examples are recorded on the online audio with guitar accompaniment at a moderate tempo. Whether you are a fan of old-time country music, traditional bluegrass, or newgrass, you are sure to find lots of great ideas in this new collection of bluegrass licks. So, grab your instrument, put on the audio, pull up a chair, and let's start pickin'.
Notation and tab...................................................................Price - $17.95
Click To Hear Audio Samples
Larry McCabe - The Patriotic Guitarist - Book and CD
Contains 22 patriotic guitar solos for fingerpickers and flatpickers! Tunes include: "My Country Tis of Thee, America the Beautiful, Assembly, Battle Hymn of the Republic, The Caisson Song, Chester, Dixie, Garry Owen, The Girl I Left Behind, Green Grow the Lilacs, Home Sweet Home, It's a Long Way to Tipperary, Jefferson and Liberty, Johnny Has Gone For a Soldier, Liberty / The Eighth of January, The Marines Hymn, O Canada, The Star Spangled Banner, Taps, When Johnny Comes Marching Home, Yankee Doodle, You're a Grand Old Flag".
Notation and tab...................................................................Price - $19.95
Jazz Guitar Chords & Arpeggio Patterns - Stacy McKee - This unique book includes 300 jazz guitar chord formations and matching single note arpeggio patterns in a quick reference format that no one has ever done before! Cross indexing makes this manual extremely easy to use and regardless of what style of music you play, we know you will find this to be a valuable, "must have" addition to your library. Stacy McKee was the featured guitarist with "Les Brown and The Band Of Renown" and for a limited time only, we will include an exclusive copy of his book FREE with your first order!
==> Click here to see the Stacy McKee Chord Melody Solo Collection <==
Wikipedia article on guitar solos
Wikipedia article on blues music
Please get in touch with us personally if you have any questions.
Just call 1-843-838-2657 for help or to place your order.
You can easily place your order by calling 1-843-838-2657 now!
OR click on this link to use our Secure Order Form All orders are backed by
our "exclusive" 30-Day No-Risk Guarantee! See Our Guarantee!