Kenny Smith Guitar Tab Books, Instruction DVDs, Solos, Arrangements, Video Lessons
*FREE BOOK - "Jazz Guitar Chords & Arpeggio Patterns" by Stacy McKee (with 1st order)*
..................................................Chord Melody Guitar Music.......................................................
Easy Order Line 1-843-838-2657 Email - Steven@chordmelody.com
Acoustic Guitar Books/DVDs..........Classical Guitar Books/DVDs.............Lick Library Guitar DVDs
Beginner's Guitar Books/DVDs.......Country Guitar Books/DVDs..............Play Along Guitar Books/DVDs
Blues Guitar Books/DVDs................Flamenco Guitar Books/DVDs............Religious Guitar Books/DVDs
Brazilian Guitar Books/DVDs..........Jazz Guitar Course Books/DVDs........Robert Conti Guitar Books/DVDs
Celtic Guitar Books/DVDs................Jazz Guitar Books/DVDs (A-K)..........Rock Guitar Books/DVDs
Christian Guitar Books/DVDs..........Jazz Guitar Books/DVDs (L-Z)...........Spanish Guitar Books/DVDs
Secure Order Form

*Click Here For Featured DVDs Of The Week On Sale Now!!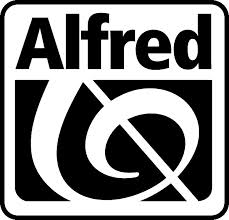 Chord Melody's New DVD Digital Download Service!
Now you can download over 4,000 DVDs instantly!

New Digital Download Service For Individual Guitar Tabs!
Now you can download guitar tab for individual songs instantly!



Our New Selection Of DVD Digital Downloads By True Fire!
Now you can download thousands of DVDs by True Fire instantly!

==> Click Here To Search By Artist Name or Band Name <==

Need Help Choosing The Right Guitar Book or Video? Peabody Conservatory
trained guitarist Steven Herron is available to answer questions and make recommendations
that will help you become a better guitarist! Just call 1-843-838-2657 now!!
Kenny Smith
started playing the guitar at the age of 4 in Nine Mile, Indiana. Kenny comes from a musical family with deep roots in the line of Tennessee fiddlers. His grandfather and father both were fiddlers and his brother, Sonny was a Winfield banjo champion. Kenny placed three times at the Winfield Flatpicking Championship. He also won the Merle Watson Guitar championship.
Numerous awards include being voted three time winner of the Society Preservation of Bluegrass Music in America Guitar player of the year and the Bluegrass Now Fans Choice Guitar Player of the year. Last but not least, Kenny won the prestigious IBMA guitar player of the year for two years. Kenny has played in two prominent Bluegrass bands: Claire Lynch and the Front Porch String Band and the Award winning Lonesome River Band. His stint with LRB lasted from 1995-2001. Kenny's solo CD project, Studebaker gained him recognition as not only a guitarist but a singer/songwriter as well.
Kenny Smith - Tunes & Techniques - Digital Download
This set features 3 hours of wisdom and experience from one of bluegrass guitar's most celebrated masters - plus 7 great flatpicking tunes in this 2 DVD set. Serious students at any skill level will find much to challenge and inspire them in this presentation. On Disk 1 Kenny discusses the many insights that he picked up at each level of his professional career, plus detailed tips on restringing, tuning and guitar set up. He discusses in-depth the bluegrass rhythm guitar - perhaps the most crucial component of the style. Kenny covers basic right hand patterns, a number of effective G-runs and his tips on playing rhythm dynamically in a band setting and behind a vocalist. Disk 2 contains 7 tunes for which Kenny has been known over the years: "Song For Emily, Studebaker, Me And My Farmall, Amanda's Reel, Bill Cheatham, Angelina Baker, Soldier's Joy". Each tune is first performed by Kenny and then broken down into sections. Careful attention is given to difficult techniques and phrases. Different camera shots and angles are employed to ensure that all points are clear. Then each song is displayed in a split screen format played both fast and slow.
(180 min) Tab Booklet Included.........................................Price - $59.95
Available For Immediate Download - Click Here Now!
Kenny Smith Plays "Studebaker"
Jazz Guitar Chords & Arpeggio Patterns - Stacy McKee - This unique book includes 300 jazz guitar chord formations and matching single note arpeggio patterns in a quick reference format that no one has ever done before! Cross indexing makes this manual extremely easy to use and regardless of what style of music you play, we know you will find this to be a valuable, "must have" addition to your library. Stacy McKee was the featured guitarist with "Les Brown and The Band Of Renown" and for a limited time only, we will include an exclusive copy of his book FREE with your first order!
==> Click here to see the Stacy McKee Chord Melody Solo Collection <==
Wikipedia article on bluegrass music
Wikipedia article on flatpicking
Please get in touch with us personally if you have any questions.
Just call 1-843-838-2657 for help or to place your order.
You can easily place your order by calling 1-843-838-2657 now!
OR click on this link to use our Secure Order Form All orders are backed by
our "exclusive" 30-Day No-Risk Guarantee! See Our Guarantee!