Keb Mo Guitar Tab Books, Instruction DVDs, Solos, Arrangements, Transcriptions, Video Lessons
*FREE BOOK - "Jazz Guitar Chords & Arpeggio Patterns" by Stacy McKee (with 1st order)*
..................................................Chord Melody Guitar Music.......................................................
Easy Order Line 1-843-838-2657 Email - Steven@chordmelody.com
Acoustic Guitar Books/DVDs..........Classical Guitar Books/DVDs.............Lick Library Guitar DVDs
Beginner's Guitar Books/DVDs.......Country Guitar Books/DVDs..............Play Along Guitar Books/DVDs
Blues Guitar Books/DVDs................Flamenco Guitar Books/DVDs............Religious Guitar Books/DVDs
Brazilian Guitar Books/DVDs..........Jazz Guitar Course Books/DVDs........Robert Conti Guitar Books/DVDs
Celtic Guitar Books/DVDs................Jazz Guitar Books/DVDs (A-K)..........Rock Guitar Books/DVDs
Christian Guitar Books/DVDs..........Jazz Guitar Books/DVDs (L-Z)...........Spanish Guitar Books/DVDs
Secure Order Form
*Click Here For Featured DVDs Of The Week On Sale Now!!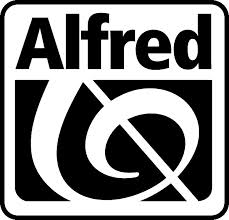 Chord Melody's New DVD Digital Download Service!
Now you can download over 4,000 DVDs instantly!

New Digital Download Service For Individual Guitar Tabs!
Now you can download guitar tab for individual songs instantly!

Our New Selection Of DVD Digital Downloads By True Fire!
Now you can download thousands of DVDs by True Fire instantly!
==> Click Here To Search By Artist Name or Band Name <==
Need Help Choosing The Right Guitar Book or Video? Peabody Conservatory
trained guitarist Steven Herron is available to answer questions and make recommendations
that will help you become a better guitarist! Just call 1-843-838-2657 now!!

He was born Kevin Moore but his fans know him best as Keb Mo, one of the finest blues and pop performers playing today. Although he draws heavily on traditional country blues styles, he applies his formidable acoustic, electric and slide guitar skills to his contemporary folk, jazz and rock oriented compositions.
This Grammy and W. C. Handy award-winning artist has appeared as both an actor and musician in numerous film and TV projects including CBS' "The Promised Land." In 1990, he portrayed a Delta bluesman in a play called "Rabbit Foot," and later played Robert Johnson in a docudrama called "Can't You Hear the Wind Howl."
Other television performances include: "The Late Show With David Letterman," "The Rosie O'Donnell Show," "Sessions At West 54th," "Conan O'Brien" and "Touched By An Angel." Keb also hosted the special "Best of the Blues" anniversary edition of "Austin City Limits."
His film work includes the soundtracks to "One Fine Day," Kevin Costner's "Tin Cup," and "Down in the Delta," directed by Maya Angelou. Keb's fans have packed his live performances all over North America and Europe, including major US tours with Celine Dion and Bonnie Raitt and countless headlining gigs.
He has performed at the New Orleans Jazz & Heritage Festival, Chicago Blues Festival, Montreux Jazz Festival and Holland's North Sea Jazz Festival. Keb has released nearly a dozen acclaimed CDs including his latest, "Suitcase" on Red Ink Records.
Keb Mo - The Blues Guitar Of Keb Mo - DVD
Keb Mo and fellow guitar player Fran Banish start the lesson with right-hand fingerpicking technique and demonstrate turnarounds, harmonized scale passages, licks and movable chord shapes, all played with a strong rhythmic pulse. Once you've acquired a solid background in traditional blues style, you'll move on to Keb Mo's "Perpetual Blues Machine" and "Angelina", adding more complex chord shapes and progressions. In "Henry" Keb discusses the basics of slide technique. While Fran plays rhythm, Keb demonstrates his bottleneck ideas, along with the chord substitutions that give the song it's compelling, evocative quality.
(75 min) Printable Tab Booklet............................................Price - $29.95
Also Available For Instant Download - Click Here Now!
Keb Mo Plays "Perpetual Blues Machine"
Keb Mo - Exploring The Guitar With Keb Mo - DVD
Keb Mo expertly accompanies his distinctively soulful songs with folk/blues fingerpicking, swampy slide licks, contemporary pop chords and a touch of jazz. With his easy-going humor and deep musical knowledge, Keb makes this lesson a joy to play along with. You'll learn unusual chord shapes, a variety of tunings, bottleneck/slide techniques, picking patterns and 7 beautiful songs from his award-winning repertoire: "Your Love, Life is Beautiful, I'll Be Your Water, Every Morning, Eileen, Tell Everybody I Know" and a bluesy slide arrangement of "America the Beautiful".
(110 min) Printable Tab Booklet..........................................Price - $29.95
Also Available For Instant Download - Click Here Now!
Keb Mo Plays "Tell Everybody I Know"
Jazz Guitar Chords & Arpeggio Patterns - Stacy McKee - This unique book includes 300 jazz guitar chord formations and matching single note arpeggio patterns in a quick reference format that no one has ever done before! Cross indexing makes this manual extremely easy to use and regardless of what style of music you play, we know you will find this to be a valuable, "must have" addition to your library. Stacy McKee was the featured guitarist with "Les Brown and The Band Of Renown" and for a limited time only, we will include an exclusive copy of his book FREE with your first order!
==> Click here to see the Stacy McKee Chord Melody Solo Collection <==
Wikipedia article on Keb Mo
Wikipedia article on blues music
Please get in touch with us personally if you have any questions.
Just call 1-843-838-2657 for help or to place your order.
You can easily place your order by calling 1-843-838-2657 now!
OR click on this link to use our Secure Order Form All orders are backed by
our "exclusive" 30-Day No-Risk Guarantee!
See
Our Guarantee!