Juan Serrano Guitar Tab Books, Instruction DVDs, Solos, Arrangements, Video Lessons
*FREE BOOK - "Jazz Guitar Chords & Arpeggio Patterns" by Stacy McKee (with 1st order)*
..................................................Chord Melody Guitar Music.......................................................
Easy Order Line 1-843-838-2657 Email - Steven@chordmelody.com
Acoustic Guitar Books/DVDs..........Classical Guitar Books/DVDs.............Lick Library Guitar DVDs
Beginner's Guitar Books/DVDs.......Country Guitar Books/DVDs..............Play Along Guitar Books/DVDs
Blues Guitar Books/DVDs................Flamenco Guitar Books/DVDs............Religious Guitar Books/DVDs
Brazilian Guitar Books/DVDs..........Jazz Guitar Course Books/DVDs........Robert Conti Guitar Books/DVDs
Celtic Guitar Books/DVDs................Jazz Guitar Books/DVDs (A-K)..........Rock Guitar Books/DVDs
Christian Guitar Books/DVDs..........Jazz Guitar Books/DVDs (L-Z)...........Spanish Guitar Books/DVDs
Secure Order Form
*Click Here For Featured DVDs Of The Week On Sale Now!!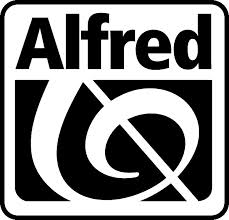 Chord Melody's New DVD Digital Download Service!
Now you can download over 4,000 DVDs instantly!

New Digital Download Service For Individual Guitar Tabs!
Now you can download guitar tab for individual songs instantly!



Our New Selection Of DVD Digital Downloads By True Fire!
Now you can download thousands of DVDs by True Fire instantly!

==> Click Here To Search By Artist Name or Band Name <==

Need Help Choosing The Right Guitar Book or Video? Peabody Conservatory
trained guitarist Steven Herron is available to answer questions and make recommendations
that will help you become a better guitarist! Just call 1-843-838-2657 now!!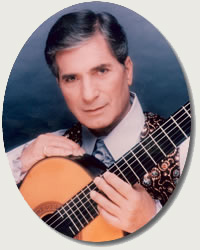 Juan Serrano
Juan Serrano's incredible musical execution has been witnessed and enjoyed by millions around the world. Serrano has drawn awe and praise from his audiences, aficionados, critics, and artistic peers. Critics have called him the "best flamenco guitarist living today." But Juan Serrano is more than just an incredibly gifted guitarist.

He is also an exceptional and rare musical resource who can communicate his art on a very personal level unlike other great Spanish guitarists who normally only perform in a strict concert setting where the audience receives little orientation about flamenco from the artist.

Juan Serrano speaks both English and Spanish which enables him to give enlightening explanations during his performances that give his audiences a rare insight into flamenco. He has performed on major television and radio programs throughout the world. In addition, Serrano has authored several music books and videos which instruct guitar players on the origins of flamenco and its techniques. He has also written Flamenco, Body and Soul, a history of flamenco for the aficionado published by the Press at California State University.

Serrano's mastery of flamenco not only comes from his many years of discipline and study of the guitar, but also because he grew up in Cordoba, Spain, the birthplace of this rich and dazzling music. At age nine, Juan Serrano was studying under his father, a professional guitarist, and learning the traditions of flamenco which is a fusion of Jewish, Moorish, Christian and Gypsy musical elements between the 8th and 15th centuries in Andalucia.

Juan made his professional debut at age 13 and as a teenager earned a reputation all over Spain and Europe as a gifted musician. He performed and recorded with the top flamenco musical, dance, and theatrical companies. At this time Serrano also started his solo career. His home town of Cordoba was so proud of his accomplishments that they replaced the bell in the town clock with recordings of his guitar playing.

Cordoba also awarded Serrano the Porto de Oro. This prestigious honor is awarded once every ten years and Serrano is the only guitarist ever to be so honored. Serrano received the Page One Ball from the Newspaper Guild of New York for his outstanding performances. He was also awarded the Medalla de Oro from the Spanish Academy of Fine Arts, the Catedra de Flamencologia from Jerez, Spain, and an Honorary Doctor of Humane Letters from Fairfield University in Fairfield, Connecticut.

The city of Fresno bestowed Serrano with the "Fabulous Fresnan" and "Horizon" awards. Serrano is the only flamenco guitarist in the world with a doctorate in humane letters and a tenured faculty position at a major university. He developed the guitar program at California State University and heads the guitar department. In addition to his teaching duties, Serrano is much sought after as a performer, for master classes and as a guest lecturer on the history of flamenco.
Juan Serrano Plays "La Juderia" (Soleares)
Juan Serrano - Flamenco Classical Guitar Tradition - Vol 1 - Book and Online Audio
This beginning guitar method is written for aspiring classical or flamenco guitarists who want to learn how to read music up to the intermediate level. Music from the Spanish tradition such as "Romanza, Pica-Pica, El Vito, Cafe de las Chinitas, Perfidia, La Virgen de la Macarena" as well as flamenco guitar solos by Juan Serrano provide a technical and musical foundation that improves facility in playing scales, arpeggios, tremolos, and rasgueados. Performances of all musical examples are available online that includes one performance at tempo for each of the more than 230 musical examples. Short repertoire pieces from Gaspar Sanz, Dionisio Aguado, Fernando Sor, Mauro Guiliani, Ferdinand Carulli, and Mateo Carcassi are included at the end of the book and are repertoire studies that will prepare guitarists for further study in classical and flamenco guitar.
Standard notation................................................................Price - $24.95
Click To Hear Audio Samples
Juan Serrano "Flamenco Guitar Master"
Juan Serrano - Flamenco Guitar Basic Techniques - Book and Online Audio
Written in both English and Spanish, this book teaches the basic techniques for rasguedos, tremolos, legato slurs, arpeggios, and scales as well as falsetas for Farrucas, Soleares, Alegrias, Fandangos, Rumba Flamenco, Bulerias, and Malaguenas. Also contains the music for "Romance Flamenco".
Notation and tab..................................................................Price - $24.95
Click To Hear Audio Samples
Juan Serrano Plays "Romance Flamenco"
Juan Serrano - Flamenco Concert Selections - Book and Online Audio
Includes 12 of Juan's finest flamenco solos. Written in Spanish and english. Solos include: "Bella Mar, Ensueno, Fantasy, Juani, Lidia, Majestuosas, Munequita, Nancy, Nostalgia, Posadas, Tentacion, Verde Selva".
Notation and tab..................................................................Price - $29.95
Click To Hear Audio Samples
Juan Serrano Plays "Zambra"
Juan Serrano - Flamenco Guitar Solos - Book and Online Audio
Includes 8 solos and 2 quartets. Solos are: "Canto Minero, Mantillas de Feria, Capricho de Huelva, Alma, Andalucian Dance, Blazing Guitar, Memory of Love, Ana Maria". Quartets are "Ensueno" and "Flamenco Dance".
Notation and tab..................................................................Price - $24.95
Click To Hear Audio Samples
Juan Serrano Plays "Tangos Tientos"
Juan Serrano - Flamenco Studies: Falsetas De Mi Padre - Book
This book contains completely unreleased flamenco puro that is the foundation of one of the world's leading guitarists Juan Serrano. These falsetas or variations on flamenco forms (toques) were taught to Juan by his father and are graded so they are valuable for beginners, intermediate, advanced, and professional flamenco guitarists - or for classical guitarists that want to learn flamenco! Solos include: "Alegrias por Rosas, Bulerias, Bulerias en Am, Caracoles, Fandangos de Huelva, Farrucas, Granainas, Rumba, Sevillanas, Siguiriyas, Soleares, Taranto, Tientos, Verdiales, Zapateado".
Notation and tab..................................................................Price - $29.95
Juan Serrano Plays "Granainas"
Juan Serrano - King Of The Flamenco Guitar - Book and Online Audio
Offers basic flamenco studies, concert selections, and a brief history of the flamenco tradition and the 4 basic song forms (Siguiriyas, Soleares, Tangos and Fandangos) that influence all flamenco music. Four concert selections include "Lagriamas de Granda, Nostalgia, Fantasy, Dos Colores" and songs include "Lamento Gitano, La Juderia, Cueva Gitana, Punta Umbria, Tarifa, Amigo Mariano".
Notation and tab..................................................................Price - $34.95
Click To Hear Audio Samples
Juan Serrano Plays "Bulerias In A Minor"
Jazz Guitar Chords & Arpeggio Patterns - Stacy McKee - This unique book includes 300 jazz guitar chord formations and matching single note arpeggio patterns in a quick reference format that no one has ever done before! Cross indexing makes this manual extremely easy to use and regardless of what style of music you play, we know you will find this to be a valuable, "must have" addition to your library. Stacy McKee was the featured guitarist with "Les Brown and The Band Of Renown" and for a limited time only, we will include an exclusive copy of his book FREE with your first order!
==> Click here to see the Stacy McKee Chord Melody Solo Collection <==
Wikipedia article on Juan Serrano
Wikipedia article on flamenco guitar
Please get in touch with us personally if you have any questions.
Just call 1-843-838-2657 for help or to place your order.
You can easily place your order by calling 1-843-838-2657 now!
OR click on this link to use our Secure Order Form All orders are backed by
our "exclusive" 30-Day No-Risk Guarantee!
See
Our Guarantee!