Jon Finn Guitar Tab Books, Instruction DVDs, Solos, Arrangements, Video Lessons
*FREE BOOK - "Jazz Guitar Chords & Arpeggio Patterns" by Stacy McKee (with 1st order)*
..................................................Chord Melody Guitar Music.......................................................
Easy Order Line 1-843-838-2657 Email - Steven@chordmelody.com
Acoustic Guitar Books/DVDs..........Classical Guitar Books/DVDs.............Lick Library Guitar DVDs
Beginner's Guitar Books/DVDs.......Country Guitar Books/DVDs..............Play Along Guitar Books/DVDs
Blues Guitar Books/DVDs................Flamenco Guitar Books/DVDs............Religious Guitar Books/DVDs
Brazilian Guitar Books/DVDs..........Jazz Guitar Course Books/DVDs........Robert Conti Guitar Books/DVDs
Celtic Guitar Books/DVDs................Jazz Guitar Books/DVDs (A-K)..........Rock Guitar Books/DVDs
Christian Guitar Books/DVDs..........Jazz Guitar Books/DVDs (L-Z)...........Spanish Guitar Books/DVDs
Secure Order Form
*Click Here For Featured DVDs Of The Week On Sale Now!!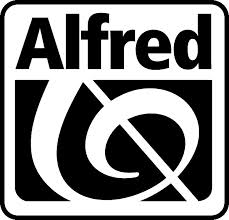 Chord Melody's New DVD Digital Download Service!
Now you can download over 4,000 DVDs instantly!

New Digital Download Service For Individual Guitar Tabs!
Now you can download guitar tab for individual songs instantly!



Our New Selection Of DVD Digital Downloads By True Fire!
Now you can download thousands of DVDs by True Fire instantly!

==> Click Here To Search By Artist Name or Band Name <==

Need Help Choosing The Right Guitar Book or Video? Peabody Conservatory
trained guitarist Steven Herron is available to answer questions and make recommendations
that will help you become a better guitarist! Just call 1-843-838-2657 now!!

Jon Finn - Modal Rock Soloing - DVD
What is the most frequently asked question fielded by guitar teachers? Survey says... "What scale do I use?" There are hundreds of correct answers to that simple question. Some of those correct answers are simple while some require a degree in higher math and rocket science to understand! Our mission as music students is to find the correct answers that click in our head and then proceed with our studies accordingly. Ultimately though, a proficient improviser is NEVER thinking about scales or modes when they are playing. An accomplished musician is playing by a creative intuition that is fueled by that knowledge but certainly not driven by that knowledge. Meanwhile, what scale do we use...? Jon Finn will not only answer that question in a simple and very illuminating way, he'll also guide your own creative intuition skills with a technique he calls "Ear/Hand Coordination." It's all here in Modal Rock Soloing! Guitar Lab's innovative learning systems employ a hands-on approach where students "play" their way through the curriculum using learning tools such as PIP video, practice rhythm tracks, and interactive tab and notation, which allows the student to play along with the tab and notation, at any tempo, without change in pitch!
(170 min).................................................................................Price - $24.95

Jon Finn - Advanced Modern Rock Guitar Improvisation - Book and Online Video
Renowned Berklee College of Music faculty guitarist Jon Finn, combines his experience, education, and stylistic versatility in this eclectic series of lessons for aspiring rock guitarists. Jon's innovative approach is unique, fun, and challenging! The book/CD and DVD set both offer a well researched original take on the use of pentatonic scales in rock improvisation. Using his "Warp Refraction Principle" which takes into account the major third tuning interval between the second and third strings, Jon presents a series of five vertical patterns applied in two-string increments throughout the fretboard. The philosophy behind this project is to present concepts and techniques as a thought process rather than simply providing a reference manual.
Notation and tab....................................................................Price - $24.95
Click To Hear Audio Samples

Jon Finn Plays "Outdrive"

Jon Finn - Foundations Of Rock: Guitar Riffs Of The 60's & 70's - Book and 2 DVDs
This book is a collection of riffs that will serve as a great introduction to rock guitar of the 60's and 70's. The cornerstone of many rock tunes, a riff is a short musical phrase that is repeated inside a song. Riffs can be the signature part of a song and what many "play" when they do "air guitar" to their favorite tunes! Many riffs are fun, usually pretty easy to play and they sound great. The riffs in this book were written and presented because they are all fairly easy to play and they do sound great! If you're planning to make rock guitar a lifetime commitment, learn riffs. If you're simply looking for a way to have fun in your spare time, learn riffs. Any aspiring guitarist can learn these great rock guitar ideas as taught by Jon Finn on this book with 2 DVDs package. Music notation, tablature, and chord diagrams are provided for each riff!
Notation and tab....................................................................Price - $22.95
Click To Hear Audio Samples

Jon Finn Plays "Industrial Strength Hoedown"

Jazz Guitar Chords & Arpeggio Patterns - Stacy McKee - This unique book includes 300 jazz guitar chord formations and matching single note arpeggio patterns in a quick reference format that no one has ever done before! Cross indexing makes this manual extremely easy to use and regardless of what style of music you play, we know you will find this to be a valuable, "must have" addition to your library. Stacy McKee was the featured guitarist with "Les Brown and The Band Of Renown" and for a limited time only, we will include an exclusive copy of his book FREE with your first order!
==> Click here to see the Stacy McKee Chord Melody Solo Collection <==

Wikipedia article on Jon Finn
Wikipedia article on modes

Please get in touch with us personally if you have any questions.
Just call 1-843-838-2657 for help or to place your order.

You can easily place your order by calling 1-843-838-2657 now!
OR click on this link to use our Secure Order Form All orders are backed by
our "exclusive" 30-Day No-Risk Guarantee!

See Our Guarantee!