John Low Guitar Tab Books, Instruction DVDs, Solos, Arrangements, Video Lessons
*FREE BOOK - "Jazz Guitar Chords & Arpeggio Patterns" by Stacy McKee (with 1st order)*
..................................................Chord Melody Guitar Music.......................................................
Easy Order Line 1-843-838-2657 Email - Steven@chordmelody.com
Acoustic Guitar Books/DVDs..........Classical Guitar Books/DVDs.............Lick Library Guitar DVDs
Beginner's Guitar Books/DVDs.......Country Guitar Books/DVDs..............Play Along Guitar Books/DVDs
Blues Guitar Books/DVDs................Flamenco Guitar Books/DVDs............Religious Guitar Books/DVDs
Brazilian Guitar Books/DVDs..........Jazz Guitar Course Books/DVDs........Robert Conti Guitar Books/DVDs
Celtic Guitar Books/DVDs................Jazz Guitar Books/DVDs (A-K)..........Rock Guitar Books/DVDs
Christian Guitar Books/DVDs..........Jazz Guitar Books/DVDs (L-Z)...........Spanish Guitar Books/DVDs
Secure Order Form
*Click Here For Featured DVDs Of The Week On Sale Now!!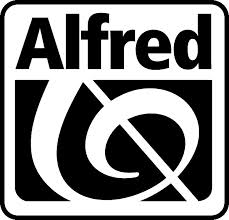 Chord Melody's New DVD Digital Download Service!
Now you can download over 4,000 DVDs instantly!

New Digital Download Service For Individual Guitar Tabs!
Now you can download guitar tab for individual songs instantly!



Our New Selection Of DVD Digital Downloads By True Fire!
Now you can download thousands of DVDs by True Fire instantly!

==> Click Here To Search By Artist Name or Band Name <==

Need Help Choosing The Right Guitar Book or Video? Peabody Conservatory
trained guitarist Steven Herron is available to answer questions and make recommendations
that will help you become a better guitarist! Just call 1-843-838-2657 now!!

John Low - African Fingerstyle Guitar - DVD
The golden age of African fingerpicking guitar was in the 1950's and 1960's. The great players and recording artists of that time included Jean Boxco Mwenda and Losta Abelo from Zaire and George Mukabi from Kenya. Guitarists from other parts of the world have rarely if ever had a chance to learn their songs and playing techniques! On this DVD their arrangements are taught by John Low, an English guitarist who has lived and studied with these African musicians. There are some interesting links with American guitar styles but there are just as many differences, including rhythms borrowed from traditional African music and catchy up-beat patterns. Some beautiful guitar arrangements are taught in this DVD lesson that could easily find a favorite place in any player's repertoire!
(85 min) Printable Tab Booklet............................................Price - $29.95
Also Available For Instant Download - Click Here Now!

African Guitar - DVD
Solo Fingerstyle Guitar Music from Uganda, Congo/Zaire, Central African Republic, Malawi, Namibia and Zambia. This DVD offers a rare view into the rich textures of African fingerstyle guitar music. It was recorded by the famed cultural anthropologist Gerhard Kubik between 1966 and 1993. These are audio-visual field recordings from isolated African villages to the gardens of Europe, presenting some of the legends of this style: Mwenda Jean Bosco, Faustino Okello, Pierre Gwa, Daniel Kachamba, and others. The roots of blues guitar techniques are seen in these recordings, as are the intricate sounds and rhythms of African music adapted to solo fingerstyle guitar. Twenty-six songs are included, as well as an 80 page detailed booklet giving historical, musical and biographical perspectives. Songs include: "Twende Kwetu, Nyumbani, Ni Furaha, Masanga Njia, Bombalaka, Bibi Mupenzi, Matide Aboyo, Loskel Ucyakewaki Kongo, Aba Ri Kwala, Babuti Mwana Lolo Ya Tembe, Ndiango, Ikwela, Dolosin Lumba, Mimi Kwenda Nairobi, Dzana Lija Tinali Tonse, Ghapumura Munu, Wendi, Tango Paya, Mwenaku Mama, Nani Anyamata Mukufuna Ncito, Lead Guitar Variations, Ove Tata! Ove Mama!"
(60 min)...................................................................................Price - $24.95
Also Available For Instant Download - Click Here Now!

Jazz Guitar Chords & Arpeggio Patterns - Stacy McKee - This unique book includes 300 jazz guitar chord formations and matching single note arpeggio patterns in a quick reference format that no one has ever done before! Cross indexing makes this manual extremely easy to use and regardless of what style of music you play, we know you will find this to be a valuable, "must have" addition to your library. Stacy McKee was the featured guitarist with "Les Brown and The Band Of Renown" and for a limited time only, we will include an exclusive copy of his book FREE with your first order!
==> Click here to see the Stacy McKee Chord Melody Solo Collection <==

Wikipedia article on African guitar
Wikipedia article on fingerstyle guitar

Please get in touch with us personally if you have any questions.
Just call 1-843-838-2657 for help or to place your order.

You can easily place your order by calling 1-843-838-2657 now!
OR click on this link to use our Secure Order Form All orders are backed by
our "exclusive" 30-Day No-Risk Guarantee!

See Our Guarantee!