Glenn Weiser Guitar Tab Books, Instruction DVDs, Solos, Arrangements, Video Lessons
*FREE BOOK - "Jazz Guitar Chords & Arpeggio Patterns" by Stacy McKee (with 1st order)*
..................................................Chord Melody Guitar Music.......................................................
Easy Order Line 1-843-838-2657 Email - Steven@chordmelody.com
Acoustic Guitar Books/DVDs..........Classical Guitar Books/DVDs.............Lick Library Guitar DVDs
Beginner's Guitar Books/DVDs.......Country Guitar Books/DVDs..............Play Along Guitar Books/DVDs
Blues Guitar Books/DVDs................Flamenco Guitar Books/DVDs............Religious Guitar Books/DVDs
Brazilian Guitar Books/DVDs..........Jazz Guitar Course Books/DVDs........Robert Conti Guitar Books/DVDs
Celtic Guitar Books/DVDs................Jazz Guitar Books/DVDs (A-K)..........Rock Guitar Books/DVDs
Christian Guitar Books/DVDs..........Jazz Guitar Books/DVDs (L-Z)...........Spanish Guitar Books/DVDs
Secure Order Form
*Click Here For Featured DVDs Of The Week On Sale Now!!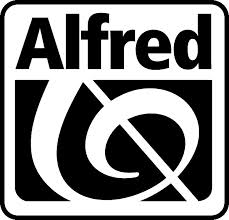 Chord Melody's New DVD Digital Download Service!
Now you can download over 4,000 DVDs instantly!

New Digital Download Service For Individual Guitar Tabs!
Now you can download guitar tab for individual songs instantly!

Our New Selection Of DVD Digital Downloads By True Fire!
Now you can download thousands of DVDs by True Fire instantly!
==> Click Here To Search By Artist Name or Band Name <==
Need Help Choosing The Right Guitar Book or Video? Peabody Conservatory
trained guitarist Steven Herron is available to answer questions and make recommendations
that will help you become a better guitarist! Just call 1-843-838-2657 now!!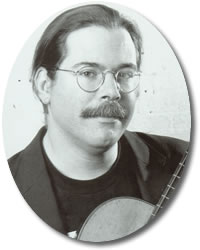 Glenn Weiser
Glenn Weiser was born in 1952 in Ridgewood, New Jersey and began playing guitar at thirteen. While in high school, he studied classical guitar with Paul Battat, who was a student of Andres Segovia's pupil Rodrigo Rierez. Later, he studied steel string fingerpicking with ragtime guitarist Eric Schoenberg and also took up harmonica, banjo, and mandolin.

Glenn is the author of numerous books that feature his unique arrangements for solo acoustic guitar, his most recent being Tin Pan Alley Favorites For Fingerstyle Guitar. He has also written for the magazines Acoustic Guitar, Sing Out!, and Acoustic Musician. Glenn currently teaches guitar in the Albany, New York area and actively performs throughout the Northeast.
Glenn Weiser - Folk Songs For Solo Guitar - Book and CD
36 Traditional Folk Songs Of America And The British Isles. Fingerstyle solos include: "The Ash Grove, The Minstrel Boy, Red Haired Boy, Saint Anne's Reel, Swallowtail Reel, Turkey In The Straw, Gary Owen, Rose In The Heather, Drink To Me Only With Thine Eyes, Paddy On The Turnpike, Rosin The Bow, Oh Dem Golden Slippers, The Arkansas Traveler, The Sky Boat Song, The Flowers of Edinburgh, Miller's Reel, Over The Waterfall, The Boys of Bluehill, Devil's Dream, Redwing, Danny Boy, Mississippi Sawyer, Liberty, Ragtime Annie, Miss MacCleod's Reel, Sailor's Hornpipe, Soldier's Joy, The Year of Jubilo, Banish Misfortune, Fisher's Hornpipe, Haste To the Wedding, The Irish Washerwoman, The Rights of Man, Star of The County Down, My Love Is Like a Red, Red Rose, Scotland The Brave".
Notation and tab..................................................................Price - $19.95
Glenn Weiser Plays "Battle Of Waterloo / Miss MacLeod's Reel"
Glenn Weiser - Celtic Guitar - Book and CD
Solo fingerstyle guitar arrangements include: Reels - "Drowsy Maggie, The Green Fields of America, The Maid Behind the Bar, Napoleon Crossing the Rhine, Paddy on the Railroad, Sleepy Maggie, Staten Island Hornpipe, Temperance Reel", Airs, Marches & Waltzes - "Bonnie Dundee, Jack O'Hazeldon, Katie Dwyer, Lord Lovat's Lament, O'Connell's Lamentation, The Southwind", Jigs - "Castle Drummond, The Gallowglass, The Hundred Pipers, Langstrom's Pony, Morrison's Jig, Paddy Whack, Smash the Windows, Top of Cork Road", Hornpipes - "Bryne's Hornpipe, Chief O'Neill's Favorite, The Cuckoo's Nest, Murphy's Hornpipe, Rickett's Hornpipe, The Tailor's Twist", Turlough O'Carolan - "Blind Mary, Sir Festus Burke, Carolan's Draught, Constantine Maguire, Charles O'Conor, Planxty Irwin", DADGAD - "Carrickfergus, Farewell to Whiskey, Garret Barry's Jig, The Harvest Home, Star of the County Down, The Traveler".
Notation and tab..................................................................Price - $20.95
Click To Hear Audio Samples Click To See Sample Pages
Glenn Weiser Plays "Jack O"Hazeldon"
Glenn Weiser - Early Blues, Ancient Ballads & Classic Folk Songs - Book and Online Audio
This is a collection of 25 solo fingerstyle guitar arrangements of famous early blues, centuries-old ballads, and traditional folk songs. If you want to learn how to play a melodic fingerstyle solo break between the verses of a song, then these arrangements are a great way to start. All songs include standard notation with fingering indications, tab, guitar chords, lyrics, and online audio. Songs include: "Banks Of The Ohio, Barbara Allen, Buddy Bolden's Blues, C.C. Rider, Careless Love, Frankie And Johnny, The Golden Vanity, Jack Tar The Sailor, John Barleycorn Must Die, John Henry, The House Carpenter, The House Of The Rising Sun, The Last Rose Of Summer, Loch Lomond, Peggy-O, Scarborough Fair, Sloop John B, St. James Infirmary, Shenandoah, The Water Is Wide, We Shall Overcome, Whiskey In The Jar, Wildwood Flower, Will The Circle Be Unbroken".
Notation and tab..................................................................Price - $15.95
Glenn Weiser Plays "Simple Gifts / What A Friend We Have In Jesus"
Glenn Weiser - Tin Pan Alley Favorites For Fingerstyle Guitar - Book and Online Audio
During the first quarter of the 20th century most of America's hit songs were produced on a two-block stretch of 28th Street in New York City known as Tin Pan Alley for the constant racket of beat-up pianos being played in the dozens of music publishing houses there. Many of these songs became timeless standards of American popular music and live on to this day. This book is a collection of 31 classic songs from Tin Pan Alley's golden era arranged for solo guitar with notation, tab, fingering indications, chord symbols, and online audio. Songs include: "After You've Gone, Ain't We Got Fun, Alabama Jubilee, Alexander's Ragtime Band, April Showers, California Here I Come, Bill Bailey Won't You Please Come Home, California In The Morning, Charleston, Chicago, Chinatown My Chinatown, I'll See You In My Dreams, Indiana, It Had To Be You, Limehouse Blues, Lovesick Blues, The Man I Love, Meet Me In St. Louis, My Melancholy Baby, Nobody Knows You When You're Down And Out, Oh You Beautiful Doll, Pretty Baby, Somebody Stole My Gal, The St. Louis Blues, Take Me Out To The Ball Game, When Irish Eyes Are Smiling, Tea For Two, Way Down Yonder In New Orleans, Whispering, Yankee Doodle Dandy, You're A Grand Old Flag".
Notation and tab..................................................................Price - $19.95
Glenn Weiser Plays "Grand Old Flag / Yankee Doodle Dandy"
Glenn Weiser - 19th Century American Songs For Fingerstyle Guitar - Book and Online Audio
This is a collection of 47 favorite 19th century American songs arranged for fingerstyle guitar from Glenn Weiser's recent CD, My Old Kentucky Home. Here you'll find Stephen Foster's famous compositions and other parlor songs, African-American spirituals, Civil War anthems, familiar hymns, and 1890s hits. These priceless legacies of our national heritage form much of the soundtrack of American history itself. Now guitarists can play these and many more in new, beautiful, solo guitar arrangements! Songs include: "After The Ball, Aloha Oe, The Band Played On, The Battle Cry Of Freedom, The Battle Hymn Of The Republic, The Blue Tail Fly, The Camptown Races, Carry Me Back To Old Virginny, Bicycle Built For Two, Darling Nellie Gray, Deep River, Dixie, Follow The Drinking Gourd, Gentle Annie, Go Down Moses, Hard Times Come Again No More, Home On The Range, Home Sweet Home, I Dream Of Jeanie, Joshua Fought The Battle Of Jericho, Keep Your Hand On The Plow, Kingdom Coming, Listen To The Mockingbird, Lorena, The Man On The Flying Trapeze, Marching Through Georgia, Massa's In The Cold Ground, My Grandfather's Clock, My Old Kentucky Home, Oh! Them Golden Slippers, Oh! Susanna, Old Black Joe, Old Folks At Home, Old Uncle Ned, Ring The Banjo, The Rose Of Alabama, The Sidewalks Of New York, Simple Gifts, The Star Spangled Banner, Sweet Hour Of Prayer, Swing Low Sweet Chariot, Tenting Tonight, There Is A Tavern In The Town, Tramp! Tramp! Tramp!, The Wayfaring Stranger, What A Friend We Have In Jesus, When You And I Were Young Maggie".
Notation and tab..................................................................Price - $24.95
Glenn Weiser Plays "My Old Kentucky Home"
Glenn Weiser - Christmas Carols For Solo Guitar - Book
Includes solo fingerstyle guitar arrangements of: "Angels from the Realms of Glory, Away in a Manger, Deck the Halls, The First Noel, God Rest Ye Merry Gentlemen, Good King Wenceslas, Hark The Herald Angels Sing, Hearken All What Holy Singing, The Holly and the Ivy, I Saw Three Ships, Joy to the World, Lo How a Rose Eer Blooming, O Christmas Tree, O Come All Ye Faithful, O Come, O Come, Emanuel, O Little Town of Bethlehem, Silent Night, The Twelve Days of Christmas, We Three Kings, We Wish You A Merry Christmas, What Child Is This?".
Notation and tab..................................................................Price - $10.95
Glenn Weiser Plays "The Cuckoo's Nest / Chief O'Neill's Favorite"
Jazz Guitar Chords & Arpeggio Patterns - Stacy McKee - This unique book includes 300 jazz guitar chord formations and matching single note arpeggio patterns in a quick reference format that no one has ever done before! Cross indexing makes this manual extremely easy to use and regardless of what style of music you play, we know you will find this to be a valuable, "must have" addition to your library. Stacy McKee was the featured guitarist with "Les Brown and The Band Of Renown" and for a limited time only, we will include an exclusive copy of his book FREE with your first order!
==> Click here to see the Stacy McKee Chord Melody Solo Collection <==
Wikipedia article on folk guitar
Wikipedia article on Celtic music
Please get in touch with us personally if you have any questions.
Just call 1-843-838-2657 for help or to place your order.
You can easily place your order by calling 1-843-838-2657 now!
OR click on this link to use our Secure Order Form All orders are backed by
our "exclusive" 30-Day No-Risk Guarantee! See Our Guarantee!