Denis Azabagic Guitar Tab Books, Instruction DVDs, Solos, Transcriptions, Video Lessons
*FREE BOOK - "Jazz Guitar Chords & Arpeggio Patterns" by Stacy McKee (with 1st order)*
..................................................Chord Melody Guitar Music.......................................................
Easy Order Line 1-843-838-2657 Email - Steven@chordmelody.com
Acoustic Guitar Books/DVDs..........Classical Guitar Books/DVDs.............Lick Library Guitar DVDs
Beginner's Guitar Books/DVDs.......Country Guitar Books/DVDs..............Play Along Guitar Books/DVDs
Blues Guitar Books/DVDs................Flamenco Guitar Books/DVDs............Religious Guitar Books/DVDs
Brazilian Guitar Books/DVDs..........Jazz Guitar Course Books/DVDs........Robert Conti Guitar Books/DVDs
Celtic Guitar Books/DVDs................Jazz Guitar Books/DVDs (A-K)..........Rock Guitar Books/DVDs
Christian Guitar Books/DVDs..........Jazz Guitar Books/DVDs (L-Z)...........Spanish Guitar Books/DVDs
Secure Order Form
*Click Here For Featured DVDs Of The Week On Sale Now!!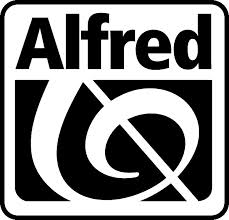 Chord Melody's New DVD Digital Download Service!
Now you can download over 4,000 DVDs instantly!

New Digital Download Service For Individual Guitar Tabs!
Now you can download guitar tab for individual songs instantly!

Our New Selection Of DVD Digital Downloads By True Fire!
Now you can download thousands of DVDs by True Fire instantly!
==> Click Here To Search By Artist Name or Band Name <==
Need Help Choosing The Right Guitar Book or Video? Peabody Conservatory
trained guitarist Steven Herron is available to answer questions and make recommendations
that will help you become a better guitarist! Just call 1-843-838-2657 now!!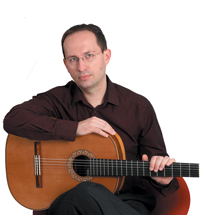 Denis Azabagic
Denis Azabagic is one of the most compelling classical guitarists on the international concert circuit today. He performs concerts around the globe, maintaining a balance between his solo recitals, chamber music with the Cavatina Duo and engagements as soloist with orchestras. Critics are raving: "...And once he started playing his guitar he became ageless. One couldn't imagine where the man, the instrument and the music separated, if at all." Los Angeles Valley Star, USA

"Azabagic's playing is virtually flawless and his technical facility is a joy to see as well as hear; increasingly I hear him mentioned in the same breath as John Williams and while such comparisons are invidious, this one is not without merit" Soundboard Magazine, USA. In 1993, at the age of 20, he became the youngest winner of one of the most prestigious International Guitar Competitions "Jacinto e Inocencio Guerrero," in Madrid, Spain.

After listening to Mr. Azabagic, distinguished Spanish composer, Anton Garcia Abril said: "I am sure that with time, he is going to be one of the greatest guitarists of the world." Between 1992 and1999 he won twenty-four prizes in international competitions, of which eleven were first prizes. He has written a book, "On Competitions", based on his experience. His recordings and live performances are highly praised by music critics, for his elegant approach to music and his unique way of communicating and reaching the audiences' hearts.

As a guest instrumentalist and soloist Azabagic has appeared with the Chicago Symphony Orchestra, Tallahassee Symphony Orchestra, Illinois Symphony Orchestra, Sacramento Chamber Orchestra, Madrid Symphony, L'Orchestre Royal de Chambre de Mons, among others. He is a regular guest at such venues as Chicago's Symphony Center, Masters of the Guitar at the Royal Concertgebouw in Amsterdam, Radio France in Paris, Aix en Provence Festival, France, El Palau de la Musica, Valencia-Spain, Savannah on Stage, USA, and Omni Foundation, USA.

Denis Azabagic's performances have been broadcasted live on the Radio (NPR, WFMT) and Television in Asia, Europe and the United States. His repertoire includes solo and orchestral music from the Baroque era to the present. An active member of the Cavatina Duo, their chamber music repertoire is vast and includes many works written expressly for the duo.
Denis Azabagic - Developing Classical Guitar Technique - Download Only
In this instructional DVD, Denis Azabagic offers technical and interpretive tips on performing two of the most famous pieces in the classical guitar repertoire: "La Catedral" by Agustin Barrios Mangore and "Introduction and Variations on a Theme of Mozart, Opus 9" by Fernando Sor. On a master class level, Azabagic presents insightful technical advice, fingering suggestions and problem-solving exercises as well as a musical overview of each piece by movement or variation. While this DVD is specifically designed for those who wish to improve their performance of these two masterpieces, Azabagic's insights on musicianship and interpretation can be applied to virtually any composition.
(75 min)..................................................................................Price - $24.95
Available For Immediate Download - Click Here Now!
Denis Azabagic Plays "El Ultimo Tremolo"
Denis Azabagic - On Competitions - Book
One of the most stressful situations that a music student encounters during their studies is the day, the hour or the moment of the performance. Whether it is a first lesson, entrance exam, graduation recital, audition, or music competition, there is always presence of this inner fight with our nerves. Participating in more then 35 International Guitar/Music Competitions, this book intends to transmit the author's experiences from those events. You will find advice that relate to guitar performers and their specific ideas concerning competitions and repertoire, but mainly the book focuses on how to deal with the issue of stage fright, self control and how to deliver to the best of your abilities. Self doubt is part of all of us and enclosed are ways to control it, not to eliminate it. In essence the book is intended for anyone who plays an instrument, including vocalist at any level (professional or amateur).
................................................................................................Price - $14.95
Denis Azabagic Plays "Allemande By J.S. Bach"
Jazz Guitar Chords & Arpeggio Patterns - Stacy McKee - This unique book includes 300 jazz guitar chord formations and matching single note arpeggio patterns in a quick reference format that no one has ever done before! Cross indexing makes this manual extremely easy to use and regardless of what style of music you play, we know you will find this to be a valuable, "must have" addition to your library. Stacy McKee was the featured guitarist with "Les Brown and The Band Of Renown" and for a limited time only, we will include an exclusive copy of his book FREE with your first order!
==> Click here to see the Stacy McKee Chord Melody Solo Collection <==
Wikipedia article on Denis Azabagic
Wikipedia article on classical guitar technique
Please get in touch with us personally if you have any questions.
Just call 1-843-838-2657 for help or to place your order.
You can easily place your order by calling 1-843-838-2657 now!
OR click on this link to use our Secure Order Form All orders are backed by
our "exclusive" 30-Day No-Risk Guarantee!
See
Our Guarantee!