Del Rey Guitar Tab Books, Instruction DVDs, Solos, Arrangements, Video Lessons
*FREE BOOK - "Jazz Guitar Chords & Arpeggio Patterns" by Stacy McKee (with 1st order)*
..................................................Chord Melody Guitar Music.......................................................
Easy Order Line 1-843-838-2657 Email - Steven@chordmelody.com
Acoustic Guitar Books/DVDs..........Classical Guitar Books/DVDs.............Lick Library Guitar DVDs
Beginner's Guitar Books/DVDs.......Country Guitar Books/DVDs..............Play Along Guitar Books/DVDs
Blues Guitar Books/DVDs................Flamenco Guitar Books/DVDs............Religious Guitar Books/DVDs
Brazilian Guitar Books/DVDs..........Jazz Guitar Course Books/DVDs........Robert Conti Guitar Books/DVDs
Celtic Guitar Books/DVDs................Jazz Guitar Books/DVDs (A-K)..........Rock Guitar Books/DVDs
Christian Guitar Books/DVDs..........Jazz Guitar Books/DVDs (L-Z)...........Spanish Guitar Books/DVDs
Secure Order Form
*Click Here For Featured DVDs Of The Week On Sale Now!!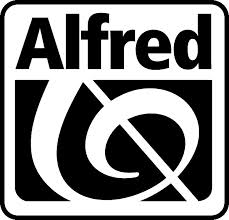 Chord Melody's New DVD Digital Download Service!
Now you can download over 4,000 DVDs instantly!

New Digital Download Service For Individual Guitar Tabs!
Now you can download guitar tab for individual songs instantly!



Our New Selection Of DVD Digital Downloads By True Fire!
Now you can download thousands of DVDs by True Fire instantly!

==> Click Here To Search By Artist Name or Band Name <==

Need Help Choosing The Right Guitar Book or Video? Peabody Conservatory
trained guitarist Steven Herron is available to answer questions and make recommendations
that will help you become a better guitarist! Just call 1-843-838-2657 now!!

Del Rey started playing classical guitar when she was four, but discovered blues when as a teenager, she met bluesman Sam Chatmon. Her guitar playing combines country blues, stride piano, classic jazz and hillbilly boogie. Del plays concerts worldwide and presents a concert-lecture on women musicians called Women in American Music.
She tours frequently with guitarist Steve James, plays ukulele with The Yes Yes Boys and appears on Maria Muldaur's 2005 CD Sweet Lovin' Old Soul. Del's solo albums include X-Rey Guitar, Hot Sauce, Boogie Mysterioso and Del Rey Live. She writes about music for various publications including Acoustic Guitar Magazine and is a popular instructor at numerous guitar camps and workshops.
Del Rey - Boogie Woogie Guitar - DVD
Here's an instructional course that will thrill, entertain, amaze and challenge you while imparting an array of great songs, licks and guitar arrangements! Del Rey's powerful guitar skills have been inspired in equal parts by classic blues guitarists and barrelhouse piano players. Her dynamic style combines moving chords, funky grooves, blues riffs and the boogie-woogie bass lines that give this course its' name. Del methodically teaches five songs: "Nothing in Rambling, Straw Broom Boogie, Boogie Mysterioso, On the Wall, Boogie Woogie Country Girl". After performing each one, she expertly breaks it down, providing musical analyses of her thumb and three finger picking, her chord work and the integration of bass lines into the blues arrangement. Working in a variety of keys and tunings, she introduces you to the concept of movable chords and walking basses, and how the standard boogie bass can be played while picking riffs on the high strings. This course, filled with good humor and exciting playing, will provide you with the tools to add dazzling new dimensions to your guitar playing!
(95 min) Printable Tab Booklet............................................Price - $29.95
Also Available For Instant Download - Click Here Now!
Del Rey - The Guitar Style Of Memphis Minnie - DVD
Memphis Minnie was one of the greatest fingerpicking guitarists of the 20th century, part of the backbone of African American blues history. Del Rey knows her songs and styles better than anyone and she brings them to vibrant life on this thoroughly entertaining, enlightening and exciting lesson! Del provides a "master vocabulary" of powerful fingerpicking licks, in a variety of keys, that will work with any traditional blues or ragtime songs you want to play. You'll learn "dead thumb," alternating bass, and "double-thumbing" styles, swing rhythms, strums, ragtime progressions, single-string solos, and lots more! It's Memphis Minnie's insightful songs that make this material so much fun to learn and play. They include: "Drunken Barrelhouse Blues, You Can't Rule Me, Caught Me Wrong Again, I Don't Want That Junk Out Of You, Soo Cow Soo, Ain't No Use to Tell On Me, Chickasaw Train", and others. Del offers up a dazzling performance of "When the Levee Breaks" - a song also recorded by Led Zeppelin. Each one has its own special guitar twist that makes it ear catching, colorful and challenging. Learning them will bring your skills up several notches and provide you with hours of fun!
(90 min) Printable Tab Booklet............................................Price - $29.95
Also Available For Instant Download - Click Here Now!
Jazz Guitar Chords & Arpeggio Patterns - Stacy McKee - This unique book includes 300 jazz guitar chord formations and matching single note arpeggio patterns in a quick reference format that no one has ever done before! Cross indexing makes this manual extremely easy to use and regardless of what style of music you play, we know you will find this to be a valuable, "must have" addition to your library. Stacy McKee was the featured guitarist with "Les Brown and The Band Of Renown" and for a limited time only, we will include an exclusive copy of his book FREE with your first order!
==> Click here to see the Stacy McKee Chord Melody Solo Collection <==
Wikipedia article on Del Rey
Wikipedia article on boogie woogie
Wikipedia article on Memphis Minnie
Please get in touch with us personally if you have any questions.
Just call 1-843-838-2657 for help or to place your order.
You can easily place your order by calling 1-843-838-2657 now!
OR click on this link to use our Secure Order Form All orders are backed by
our "exclusive" 30-Day No-Risk Guarantee! See Our Guarantee!