Charles Postlewate Guitar Tab Books, Instruction DVDs, Transcriptions, Video Lessons
*FREE BOOK - "Jazz Guitar Chords & Arpeggio Patterns" by Stacy McKee (with 1st order)*
..................................................Chord Melody Guitar Music.......................................................
Easy Order Line 1-843-838-2657 Email - Steven@chordmelody.com
Acoustic Guitar Books/DVDs..........Classical Guitar Books/DVDs.............Lick Library Guitar DVDs
Beginner's Guitar Books/DVDs.......Country Guitar Books/DVDs..............Play Along Guitar Books/DVDs
Blues Guitar Books/DVDs................Flamenco Guitar Books/DVDs............Religious Guitar Books/DVDs
Brazilian Guitar Books/DVDs..........Jazz Guitar Course Books/DVDs........Robert Conti Guitar Books/DVDs
Celtic Guitar Books/DVDs................Jazz Guitar Books/DVDs (A-K)..........Rock Guitar Books/DVDs
Christian Guitar Books/DVDs..........Jazz Guitar Books/DVDs (L-Z)...........Spanish Guitar Books/DVDs
Secure Order Form
*Click Here For Featured DVDs Of The Week On Sale Now!!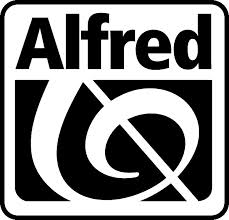 Chord Melody's New DVD Digital Download Service!
Now you can download over 4,000 DVDs instantly!

New Digital Download Service For Individual Guitar Tabs!
Now you can download guitar tab for individual songs instantly!



Our New Selection Of DVD Digital Downloads By True Fire!
Now you can download thousands of DVDs by True Fire instantly!

==> Click Here To Search By Artist Name or Band Name <==

Need Help Choosing The Right Guitar Book or Video? Peabody Conservatory
trained guitarist Steven Herron is available to answer questions and make recommendations
that will help you become a better guitarist! Just call 1-843-838-2657 now!!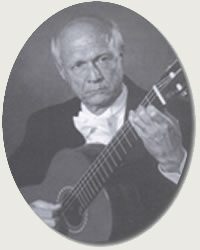 Charles Postlewate
Charles Postlewate began studying the guitar at age 12 with Lloyd Hazelbaker but received his first college education as a cooperative engineering student for Buick Motor Division at General Motors Institute (now Kettering University) in Flint, Michigan.

During his final years of engineering studies at GMI, he studied jazz with Bob Brown and played electric guitar in jazz bands in the Flint and Detroit areas. He graduated with a Bachelor of Mechanical Engineering degree in 1964 and continued to work for Buick for two more years to save up enough money to study music at Wayne State University in Detroit.

He was a theory/composition major who switched to classical guitar performance and received the first Bachelor and Master of Music degrees (1969 and 1973) in guitar performance in the school's history, studying with Joseph Fava. His further studies on classical guitar include masterclass performances for Michael Lorimer and Oscar Ghiglia. As part of his graduate studies at WSU, Postlewate developed and taught classes in ensemble, literature, pedagogy, harmony and improvisation for the guitar.

He has performed solo, chamber music, and concertos with orchestra in concerts across the United States, Canada, Mexico, Peru and the Caribbean. He has recorded three albums and three CDs, to critical acclaim, for Prism Studios and his latest CD, Homage to Villa-Lobos, is the result of a 14 year research project to incorporate the little finger into the right hand technique of the classical guitar.

Charles Postlewate is a founding member of the Guitar Foundation of America and has published feature articles in their quarterly journal Soundboard as well as in Guitar International, American String Teacher and Guitar Player Magazine. He is presently Associate Professor at The University of Texas at Arlington.
Charles Postlewate - Right Hand Studies For Five Fingers - Book
The culmination of a 14 year research project, this book contains over 350 studies to thoroughly train the right hand of classical guitarists in the use of all five fingers - adding the little finger to the present four finger technique. These studies build a five-finger technique in the playing of chords, arpeggios, tremolos and harmonics, beginning with the thumb and one-finger combinations and increasing in complexity to the thumb and four fingers. The studies are played over easy, yet interesting left hand chord progressions up and down the fingerboard. Postlewate demonstrates how to develop your own right hand studies by including examples from standard classical guitar repertoire pieces by Fernando Sor, Federico Moreno Torroba and Heitor Villa-Lobos at the end of the book.
Standard notation................................................................Price - $19.95
Charles Postlewate - Contemporary Anthology Of Solo Guitar Music - Book
This is the first compilation of guitar music specifically composed for right-hand technique that includes the little finger. The 57 compositions include original pieces in the intermediate through advanced levels by renowned guitarist/composers from Europe, North America, South America, and the Caribbean. Music by Ernesto Cordero, Carlos Dorado, Jim Ferguson, David Flynn, Gerald Garcia, John Hall, Ricardo Iznaola, James Lentini, John Oliver, Charles Postlewate, Mirko Schrader, Burkhard 'Buck' Wolters, and Luis Zea show the advantages of a five-finger technique in the playing of scales, chords, arpeggios, tremolos and harmonics. They also show the advantages of using the little finger for speed, accuracy, strength and balance. All of these compositions are edited and fingered by Postlewate, pioneer in the use of a five-finger technique.
Standard notation................................................................Price - 24.95
John Hall Plays "4 Etudes For 5 Fingers"
Charles Postlewate - Homage To Villa-Lobos & Other Compositions - Book
Includes original compositions by Charles Postlewate -"Homage to Villa-Lobos, Variations on a Theme of Prokofiev, Improvisation on Green Dolphin Street". Piano transcriptions by Claude Debussy "La Puerta delvino, Dr. Gradus ad Parnassum". Two arrangements "Jose Maria" -Alicia Maguina, "Virgenes del Sol" -Jorge Bravo de Rueda. New editions of standard classical guitar repertoire -"Study in A Major: Opus 31, No. 19, Study in E Minor: Opus 6, No. 11" -Fernando Sor, Una Linosna Por Al Amor de Dios" -Agustin Barrios. Excerpts of standard classical guitar repertoire -"Sonatina III. Allegra" -Torroba, "Prelude #2" -Villa-Lobos.
Standard notation................................................................Price - $14.95
Jazz Guitar Chords & Arpeggio Patterns - Stacy McKee - This unique book includes 300 jazz guitar chord formations and matching single note arpeggio patterns in a quick reference format that no one has ever done before! Cross indexing makes this manual extremely easy to use and regardless of what style of music you play, we know you will find this to be a valuable, "must have" addition to your library. Stacy McKee was the featured guitarist with "Les Brown and The Band Of Renown" and for a limited time only, we will include an exclusive copy of his book FREE with your first order!
==> Click here to see the Stacy McKee Chord Melody Solo Collection <==
Wikipedia article on classical guitar
Wikipedia article on classical guitar technique
Please get in touch with us personally if you have any questions.
Just call 1-843-838-2657 for help or to place your order.
You can easily place your order by calling 1-843-838-2657 now!
OR click on this link to use our Secure Order Form All orders are backed by
our "exclusive" 30-Day No-Risk Guarantee! See Our Guarantee!