Ana Vidovic Guitar Tab Books, Instruction DVDs, Solos, Transcriptions, Video Lessons
*FREE BOOK - "Jazz Guitar Chords & Arpeggio Patterns" by Stacy McKee (with 1st order)*
..................................................Chord Melody Guitar Music.......................................................
Easy Order Line 1-843-838-2657 Email - Steven@chordmelody.com
Acoustic Guitar Books/DVDs..........Classical Guitar Books/DVDs.............Lick Library Guitar DVDs
Beginner's Guitar Books/DVDs.......Country Guitar Books/DVDs..............Play Along Guitar Books/DVDs
Blues Guitar Books/DVDs................Flamenco Guitar Books/DVDs............Religious Guitar Books/DVDs
Brazilian Guitar Books/DVDs..........Jazz Guitar Course Books/DVDs........Robert Conti Guitar Books/DVDs
Celtic Guitar Books/DVDs................Jazz Guitar Books/DVDs (A-K)..........Rock Guitar Books/DVDs
Christian Guitar Books/DVDs..........Jazz Guitar Books/DVDs (L-Z)...........Spanish Guitar Books/DVDs
Secure Order Form
*Click Here For Featured DVDs Of The Week On Sale Now!!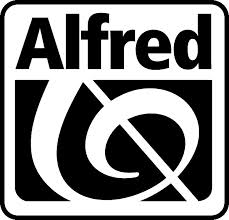 Chord Melody's New DVD Digital Download Service!
Now you can download over 4,000 DVDs instantly!

New Digital Download Service For Individual Guitar Tabs!
Now you can download guitar tab for individual songs instantly!



Our New Selection Of DVD Digital Downloads By True Fire!
Now you can download thousands of DVDs by True Fire instantly!

==> Click Here To Search By Artist Name or Band Name <==

Need Help Choosing The Right Guitar Book or Video? Peabody Conservatory
trained guitarist Steven Herron is available to answer questions and make recommendations
that will help you become a better guitarist! Just call 1-843-838-2657 now!!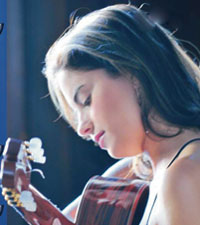 Ana Vidovic
Ana Vidovic is an extraordinary talent with formidable gifts taking her place amongst the elite musicians of the world today. Ms. Vidovic has given over one thousand public performances since first taking the stage in 1988. Her international performance career includes recitals in New York, London, Paris, Vienna, Salzburg, Rome, Budapest, Warsaw, Tel Aviv, Oslo, Copenhagen, Toronto, Baltimore, San Francisco, Houston, Austin, Dallas, and St. Louis.
Equally impressive is the fact that she has already recorded 6 CDs - the most recent for the Naxos label featuring works by F. Moreno Torroba released in the Spring of 2007. Additionally, "Guitar Virtuoso" featuring Ana's performance of works by Bach, Torroba, Paganini, and Walton was released on DVD by the Mel Bay label in 2006. Ana continues to broaden her repertoire and maintains an ongoing performance schedule in the United States and abroad.

Ana Vidovic has won an impressive number of prizes and international competitions including first prizes in the Albert Augustine International Competition in Bath, England, the Fernando Sor competition in Rome, Italy and the Francisco Tarrega competition in Benicasim, Spain. Other top prizes include the Eurovision Competition for Young Artists, the Mauro Giuliani competition in Italy, Printemps de La Guitare in Belgium, and the Young Concert Artists International auditions in New York.
In Croatia Ana has performed with the Zagreb Soloists and the Zagreb Philharmonic Orchestra and with The Symphony Orchestra of the Croatian Radio and Television as well as having been featured in three television documentaries by the eminent Croatian film director Petar Krelja. Ana Vidovic comes from the small town of Karlovac near Zagreb, Croatia and started playing guitar at the age of 5. By the time she was 7 she had given her first public performance.
At the age of 11 Ana Vidovic was performing internationally and at age 13 became the youngest student to attend the prestigious National Musical Academy in Zagreb where she studied with Professor Istvan Romer. Ana's reputation in Europe led to an invitation to study with the renowned classical guitarist Manuel Barrueco at Peabody Conservatory Of Music in Baltimore, Maryland where she graduated in 2003.
Ana Vidovic - Guitar Artistry In Concert - DVD
Guitarist, Ana Vidovic, takes us on a journey through the beautiful music of Spanish composer, Federico Moreno Torroba and Argentinian composer Astor Piazzolla. Ana also introduces us to "Altiplanos", an interesting piece dedicated to Ingrid Betancourt written by a guitarist and composer Pierre Bensusan. There is also a hauntingly beautiful "Farewell" by Sergio Assad, "Cavatina" by Stanley Myers; the theme from the movie "The Deer Hunter", three etudes by Heitor Villa Lobos. Rounding out the virtuoso performance is "La Catedral", by eminent Paraguayan composer and guitarist, Agustin Barrios Mangore. This DVD also includes an inspiring interview with Ana in which she discusses her beginnings, life as a touring musician, her instrument, teaching and offers advice to aspiring young musicians. The gallery includes photos of Ana, her family and friends. Filmed in Studio A at the beautiful Ocean Way Studios in Nashville, this DVD makes a fine addition to any guitar enthusiasts collection. Pieces include: "Atiplanos, Cavatina, Etude No. 1, 7 and 8, Farewell, Four Pieces, La Catedral, Suite Castellana".
(86 min)...................................................................................Price - $29.95
Ana Vidovic Plays "La Catedral" By Agustin Barrios Mangore
Ana Vidovic - Guitar Virtuoso - DVD
Ana Vidovic is an extraordinary talent with formidable gifts taking her place amongst the elite guitarists of the world today. Her performance at the Renaissance Center for the Arts in Tampa Florida includes her favorite pieces by Bach, Torroba, Ponce, Paganini and Walton. Pieces include: J.S. Bach - "First Violin Sonata, BWV 1001" (Adagio, Fuga, Siciliana and Presto). Federico-Moreno Torroba -"Sonatina" (Allegretto, Andante, Allegro). Manuel Ponce - "Sonatina Meridional". Niccolo Paganini - "Grande Sonata" (Allegro Risoluto, Romanze, Andantino Variato). William Walton - "Five Bagatelles" (Allegro, Andante, Alla Cubana, Sempre Espressive, Con Slancio).
(63 min)...................................................................................Price - $24.95
Ana Vidovic Plays "Presto" By J.S. Bach
Jazz Guitar Chords & Arpeggio Patterns - Stacy McKee - This unique book includes 300 jazz guitar chord formations and matching single note arpeggio patterns in a quick reference format that no one has ever done before! Cross indexing makes this manual extremely easy to use and regardless of what style of music you play, we know you will find this to be a valuable, "must have" addition to your library. Stacy McKee was the featured guitarist with "Les Brown and The Band Of Renown" and for a limited time only, we will include an exclusive copy of his book FREE with your first order!
==> Click here to see the Stacy McKee Chord Melody Solo Collection <==
Wikipedia article on Ana Vidovic
Wikipedia article on classical guitar technique
Please get in touch with us personally if you have any questions.
Just call 1-843-838-2657 for help or to place your order.
You can easily place your order by calling 1-843-838-2657 now!
OR click on this link to use our Secure Order Form All orders are backed by
our "exclusive" 30-Day No-Risk Guarantee! See Our Guarantee!