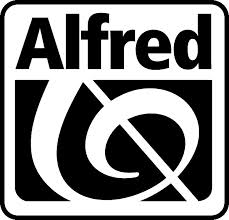 FAQs
Frequently Asked Questions:
1. What happens if I don't like the book, video or DVD that I purchase?
We offer a 30 Day Money Back Guarantee on all of our books and DVDs which means that you can return them for a refund, an exchange, or a credit. We leave this entirely up to you and are just interested in making sure that you're happy with your purchase! Read Our Guarantee!
2. I have some specific questions about a book or DVD that I'm interested in. Is there someone other than just an order clerk that I can speak to?
Yes! Peabody Conservatory trained guitarist Steven Herron is always here to answer any questions that you might have and to assist you in making your selections. Just call 1-843-838-2657.
3. Are your prices competitive with other companies?
Very much so! You'll notice as you look through our website that we have numerous 2-DVD sets and 3-DVD sets that are on sale at substantial savings. We also have different "featured" DVDs and books on sale every week!
4. When I place my order on your "Secure Order Page" do I have to type in a reminder to include the free book by Stacy McKee?
No! We will automatically include a copy of "Jazz Guitar Chords & Arpeggio Patterns" by Stacy McKee with your first order from us!
5. I've had some bad experiences before on the internet. How do I know I can trust Chord Melody Guitar Music?
We have been in business for 40 years now and are a Better Business Bureau A+ rated company which is their highest rating! See Our Customer's Comments!
6. Even though you have a "Secure Order Page", I'm uncomfortable leaving my credit card information on the internet. Is there any other way for me to place my order?
Yes! Just call our Easy Order Line at 1-843-838-2657 and we will be happy to take your order and answer any questions in person. You can also print the order page off of our web site and mail it to us with your check or money order.